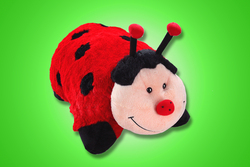 Atlanta, GA (PRWEB) February 24, 2011
From high-tech media gadgets to tiny collectibles, to products that promote education and exercise, Fizz Brands, a full-service consumer marketing agency that serves entrepreneurial and ambitious companies, predicts that 2011 will be a banner year for toy manufacturers—especially those that actively engage their audiences through social media.
Fizz Brands' executives recently attended the 108th American International Toy Fair in New York where more than 1,100 manufacturers, distributers and importers from 100 countries displayed an estimated 100,000 toy and entertainment products.
"Aside from the big-brand manufacturers that we've all grown up with, we found many entrepreneurial and international companies with toys that will bring fresh thinking and a new kind of fun to the U.S. marketplace," said Peter Baron, principal, Fizz Brands. "Many of their products carry the toy experience one step further by providing opportunities to meet consumers' growing needs to learn, interact and share. Developing a strong social media strategy is key to fostering the product engagement consumers crave, and ultimately the competitive differentiator that will help drive sales."
A number of current Fizz Brands clients have successfully integrated social media strategies into their overall marketing and public relations programs and include:

Pillow PetsTM – a manufacturer of popular retail and wholesale products including plush foldable stuffed animals, books, blankets, slippers and games.
Super Sipperz™ – packs of brightly colored rubberized connectors and straws that provide hours of unexpected laughter and entertainment for kids and the entire family.
DownEast Home & Clothing – a leader in stylish and affordable apparel, home furnishings and accessories.
Modbe Clothing – a leader in the modest fashion industry, carrying basic layering t-shirts, tops, skirts and denim, with a particular strength in the swimwear category.
About Fizz Brands
Fizz Brands is an Atlanta-based, full-service agency founded to build refreshingly new marketing "fizz" that gives consumer clients the champagne-cork pop needed to differentiate themselves in a crowded retail marketplace. Fizz Brands works with ambitious companies—from creating the essence of a new brand to adding some froth to an existing line or simply sparking some bubbly in a new market. The agency takes the complexity of marketing in today's cross-category, multi-channel retail world and makes it simple and easy by offering a thirst-quenching confluence of skills and services necessary to run campaigns—how they need to be. Founded in 2006, Fizz Brands has grown from a niche consultancy for the outdoor industry to a firm overflowing with inspired and talented individuals who can deliver expertise in marketing and public relations, creative services, and business development. For more information, visit http://www.fizzbrands.com.
Contact:
Sara Goodkind
Fizz Brands
678.566.3144
sgoodkind(at)fizzbrands(dot)com
###