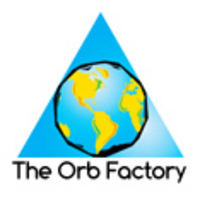 Halifax, Nova Scotia, Canada (PRWEB) February 26, 2011
The Orb Factory Limited, a Canadian designer and manufacturer of innovative toys committed to offering products that are both educational and fun, has announced it acquired the assets of Curiosity Kits®, the popular and award-winning specialty brand.
Since 1983, Curiosity Kits has been fulfilling a child's natural need for discovery, self-expression and curiosity. During its long history, Curiosity Kits has been recognized in the specialty toy industry as one of the leading developers of activity-based kits for children. Its widely respected products have won numerous awards for their ability to offer fun and creative ways for children and their families to discover, share and express their creative interests. Their impressive list of awards includes: Oppenheim Toy Portfolio, Parenting Magazine, Parent's Choice Foundation, National Parenting Center, Family Fun Magazine, Child Magazine, Canadian Toy Testing Council and many more distinguished honors.
The Orb Factory has assumed the rights to all of the Curiosity Kits brand trademarks and copyrights. The Curiosity Kits products fall into one of the strongest segments in the specialty toy industry - - arts & crafts. "The Orb Factory is excited and committed to build upon Curiosity Kits' legacy as one of the leading brands in the specialty industry. Our Company has a proven record of developing high-quality innovative products and we are extremely proud to now have Curiosity Kits be part of our growing family of brands," said Steven Kay, President & Founder, The Orb Factory Limited.
"The addition of Curiosity Kits further demonstrates the Company's commitment to develop our arts and crafts business in the Specialty markets by offering products that stimulate children's minds and encourage discovery. The brand is known around the world for its award-winning educational-focused products and its strong sales in specialty stores. We will aggressively grow this brand with our first new products being introduced at the Summer Shows for shipments beginning in July 2011. Additionally, Specialty retailers will be able to add Curiosity Kits products to their Orb Factory orders to help reach the free freight level and get the best levels of discounts and dating," said Bill Bordegon, Sales & Marketing Manager for North America.
ABOUT THE ORB FACTORY, LIMITED
The Orb Factory, celebrating its 20th anniversary in 2011, is a leading specialty toy company offering a growing family of innovative and award-winning branded toys, arts and crafts emphasizing educational fun projects for children and their families. Its popular brands include Sticky Mosaics®, My First Sticky Mosaics®, StoryCraft™, Stick 'n Style™ jewelry and craft supplies, SparkleUps™, Magnetic Mosaics® and Color Cubes®. Its products are sold in more than 40 countries around the world to specialty toy retailers, education market, craft and hobby, museums, zoos, aquariums, national parks, attractions, theme parks, gift stores and specialty catalogs.
###