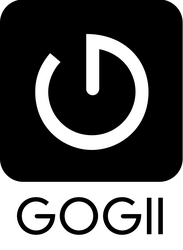 Marina del Rey, CA (PRWEB) February 24, 2011
GOGII, Inc., the creator of social messaging app textPlus, announces today it has raised an additional $15 million in a round of financing led by GRP Partners. GRP joins existing investors Kleiner Perkins Caufield & Byers and Matrix Partners, both of whom also invested in this round. This is GOGII's third round of successful financing.
GOGII has shown tremendous traction with consumers. Its textPlus app, which launched in 2009, has ushered through 7 billion messages, currently at a rate of more than 30 million per day. The app has been downloaded 14 million times, and boasts 7.7 million monthly active users. Adding more than 100,000 new users each day, textPlus has nearly tripled its user base since December 2009 -- and recently took the #36 spot on Apple's list of the all-time most popular free iTunes apps.
"We invested in GOGII's massive scale and its seasoned team," said GRP partner Mark Suster. "This isn't a couple of rookies with a one-trick-pony app. This is a former senior team from Activision, the same guys who also created JAMDAT and sold it to EA, quietly building one of the most popular mobile social platforms we've ever seen. When it comes to capturing users, these guys are knocking the cover off the ball. Combine their leadership with that scale -- and you're going to see a lot of exciting news from this company very soon."
textPlus is the only app that allows people to text in topic-driven Community chat groups, as well as in one-to-one and group conversations. With its photo-sharing, people search and personalization features, textPlus has increasingly layered in social elements to traditional texting to remarkable public response. The app is available for download on the iPhone, iPod touch, iPad and Android, and works across all carriers on any mobile device that sends and receives SMS messages.
"Being the first to take free group texting mainstream allowed us to capture a huge audience and gave us a powerful head start," said Scott Lahman, CEO of GOGII, the creator of textPlus. "We look forward to taking that user base with us as we head into the next phase of our business. This latest round validates our strategy, and we couldn't have asked for better investors."
GOGII is led by co-founders Scott Lahman, Austin Murray and Zack Norman, former executives at gaming giant Activision and the founding team of mobile gaming company JAMDAT, which went public in 2004 and was subsequently acquired by EA for $680 million in 2006. GOGII has been a member of the Kleiner Perkins iFund since the fund's launch in 2008.
About GOGII
GOGII (go-jee) is a mobile communications technology company and creator of the textPlus app. GOGII is the first company to offer social messaging platforms designed uniquely for mobile devices. Its flagship application, textPlus, features Community, group and social chat. GOGII is a U.S.-based startup backed by venture capital firms Kleiner Perkins Caufield & Byers, Matrix Partners and GRP Partners. GOGII was founded in 2007 by the three founders of JAMDAT Mobile, the leading mobile entertainment publisher that was acquired by Electronic Arts in 2006. The company is committed to the safety, security and privacy of its users.
About textPlus
textPlus brings free, ad-supported real, group and Community texting to the iPad, iPhone, iPod touch and Android phones through its mobile application, permanent short code, 60611 and real phone numbers. textPlus is carrier and Mobile Marketing Association (MMA) compliant and enables seamless interaction between app users and their friends using regular text messaging (SMS).
For more information, please visit http://www.textPlus.com.
###