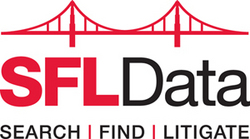 "Our clients use Relativity customized workflows to manage, track, and report on massive amounts of data. We recommend Relativity because it is the best web-based platform available to reduce review costs and gain visibility into the e-discovery process."
San Francisco, CA (PRWEB) February 28, 2011
SFL Data, the first provider of a fixed-price e-discovery managed service to corporations and law firms, has been certified as a reseller of Relativity, the flexible, scalable, easy-to-use web-based e-discovery platform. SFL Data can now license Relativity directly to its clients, as well as provide additional services that can help control costs and improve administration of the software.
"SFL Data has been a Relativity partner since 2008, and we're excited to have them on board as a Relativity Certified Reseller," said Andrew Sieja, president and CEO of kCura. "As a reseller, SFL Data can combine their Relativity expertise with flexible deployment options to help clients meet the unique needs of their business."
SFL Data CEO Christian Lawrence said, "Our clients use Relativity customized workflows to manage, track, and report on massive amounts of data. We recommend Relativity because it is the best web-based platform available to reduce review costs and gain visibility into the e-discovery process."
SFL Data recently announced that it is the first provider of a fixed-price e-discovery managed service. Benefits of the service include:
Total Cost Reduction
– Reduces litigation costs by 50 percent by reducing amount of data requiring attorney review
– Speeds up review process with strategic early case planning and technology-enabled workflow
– Reduces inefficiency with a single set of documented, transparent, repeatable processes
– e-discovery managed by a constant partner who maps client's unique data footprint
Turnkey Team of Experts
– More than 100+ combined years of experience in forensics, information security and litigation
– Enables scalable resources to meet case load variability without additional headcount or technology investment
– Provides greater control and visibility into the e-discovery process
– Improves collaboration between in–house counsel and law firms
Defensible Results
– Proven e-discovery methodology improves legal outcomes
– Rigorous security standards, SAS 70 II certified data centers, penetration-tested networks, and the U.S. Safe Harbor specification
About kCura
kCura are the developers of the e-discovery software Relativity and the legal hold management solution Method. Relativity is a web-based e-discovery platform servicing the analysis, review, and production stages of the EDRM. Additionally, Relativity powers Method, a workflow notification system designed to manage legal hold and risk assessment processes. kCura offers the flexibility of installing Relativity and Method on-premises or as a hosted, on-demand solution through a global network of partners in Asia, Australia, Europe, and North America. For more information about Relativity and Method, contact kCura at sales(at)kcura(dot)com or visit http://www.kcura.com.
About SFL Data
SFL Data is the first e-discovery service provider to deliver a fixed-price managed service that enables Fortune 500 corporate legal departments and law firms to gain a world class e-discovery function without building it to reduce litigation costs by more than 50 percent and achieve better control, visibility, and defensible results. SFL Data's clients include Oracle, T-Mobile, and Yahoo! as well as more than 100 AmLaw 250 law firms. Founded in 1998, SFL Data is a privately held company based in San Francisco. For more information, please call 415-392-2900 or visit http://www.sfldata.com.
Contacts
mar(at)c3pr(dot)com, c3PR, 408-730-8506, mobile 408-219-0101
# # #