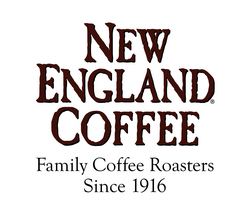 We look forward to the success of Chuck's work as President/COO, and we expect great things from him as New England Coffee continues to grow and expand its brand and its leadership role in the coffee industry
Malden, MA (PRWEB) February 26, 2011
The Board of Directors of New England Coffee Co., Inc. is pleased to announce the appointment of Chuck Kozubal as its President/Chief Operating Officer, effective March 7, 2011.
Kozubal brings to New England Coffee almost 30 years of successful, entrepreneurial, senior management experience in the food industry, most recently at Uno Foods, Inc., and previously at The Orth Company and Vie de France Baking Company.
Kozubal will be replacing Jim Kaloyanides who will continue on as an owner and director of New England Coffee. The present Kaloyanides/Dostou group will continue as owners of New England Coffee, and will continue to serve as Directors on the Company's Board of Directors.
"We look forward to the success of Chuck's work as President/COO, and we expect great things from him as New England Coffee continues to grow and expand its brand and its leadership role in the coffee industry," said Jim Kaloyanides.
About New England Coffee:
New England Coffee, headquartered in Malden, Massachusetts, was founded in 1916 by the Kaloyanides and Dostou families. While we have grown to become New England's largest independent coffee roaster, our philosophy is still the same – to buy and sell premium coffee and provide the best service possible. Our packaged coffee is available in supermarkets across the U.S. and brewed at more than 5,000 foodservice locations, such as restaurants, colleges & universities, hotels & inns, convenience stores, healthcare, coffee & bagel shops and more. We use only the finest Arabica beans in all of our products to ensure the best flavor and offer superb blends, delicious flavored coffees, full-bodied dark roasts, whole bean and exotic blends from locations such as Colombia, Brazil and Costa Rica – to support our consistent tradition of good taste. Visit http://www.newenglandcoffee.com for more information.
###