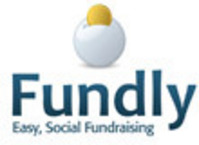 "Fundly is at the dynamic intersection of high-growth technology startups, Social Entrepreneurship, and the exploding world of Social Media."
Palo Alto, CA (PRWEB) February 25, 2011
Fundly, the #1 SaaS Social Fundraising platform, announced today that it received $2 million from some of Silicon Valley's most esteemed investors. Fundly has already helped its customers raise over $200,000,000 while achieving a seven-figure revenue run rate. Fundly will use these funds to further develop its product to meet the needs of leading cause-based organizations.
Investors in the current round include some of Silicon Valley's most prominent angels, including investors in Twitter, Mint.com, Flickr, Yammer, Zappos, Tapulous, Zynga, JetBlue, Omniture, Skull Candy and StubHub (see partial list of investors below). Fundly used the acclaimed Angel List service to assemble many of these angel investors and to facilitate the funding round.
"Fundly is at the dynamic intersection of high-growth technology startups, Social Entrepreneurship, and the exploding world of Social Media. Kapor Capital is proud to back this passionate team, their product, and Fundly's impressive customer base," said Mitch Kapor, Partner at Kapor Capital.
CURRENT ROUND INVESTORS (partial list)

Kapor Capital (Mitch Kapor & Stephen DeBerry)
Correlation Ventures (Trevor Kienzle)
Charles River Ventures (George Zachary)
AngelHub (Jeff Fluhr)
Accelerator Ventures (Alex Lloyd)
Endeavor Group (Michael Tanne--Board of Directors)
Seraph Group (Tuff Yen)
Peterson Capital (Brandon Cope)
Ludlow Ventures (Jonathon Triest)
Monarch VC (JD Gardner)
James Currier
Mark Goines
Geoff Ralston
Karl Jacob
Dave Kashen
Christopher Muenchhoff
Christoph Janz
Clayton Christensen
Brad Gerstner
Jason Henrichs
"Cause-based organizations rely on the support of donors to fund their operations. Increasingly, donors are now willing to leverage their online social network to help raise more money for their favorite causes," said Dave Boyce, CEO of Fundly. "2010 saw several 8-figure fundraising campaigns fueled solely by social fundraising. 2011 and 2012 will see even more social fundraising, punctuated by the 2012 presidential elections, where it is anticipated that over $2B will be raised through social fundraising alone".
Fundly's customer base includes universities (The University of Massachusetts, and Dartmouth College), political organizations (Democratic Governors Association, Republican National Committee, and over 100 elected officials), and leading non-profit organizations (Communities in Schools, American Red Cross, HELP International, etc.) Fundly's addressable market, consisting primarily of non-profit organizations, is huge. US-based non-profit revenues are $1.9Tr, or approximately 1/7th of the U.S. Economy. Over $300B of these revenues come from personal contributions from individuals--the type of individuals who are starting to use social platforms more and more for their everyday activities.
Fundly's core value proposition is simple, yet compelling:
1. Make every donation a social donation.
2. Create downstream donations using Facebook and other social mechanisms.
3. Turn all supporters into advocates.
"With Fundly we were able to fill a gap in our fundraising strategy and achieve results we would not have been able to achieve with traditional tools. We have been impressed with the power of social fundraising, and we are excited to continue leverage the social influence of our phenomenal supporter base," said Barbara Larkin, CEO of American Red Cross Silicon Valley.
ABOUT FUNDLY
Fundly is the leading SaaS 2.0 Social Fundraising platform. Based in Palo Alto, CA, Fundly was launched in 2009 and has over 100 customers in higher education, non-profit, and politics. Current clients include Silicon Valley Education Foundation, American Red Cross Silicon Valley Chapter, Recovery Circles Foundation, Farmhands Boost Inc., Special Operations Warrior Foundation, the Democratic Governor's Association, and Sen. Barbara Boxer (D-CA)
"In the past year we added more than 100 non-profit customers and supported millions of dollars in non-profit fundraising, highlighting the power of social fundraising", said Dave Boyce, CEO of Fundly.
The company has won multiple awards, including two 2009 Pollie Awards and two 2009 Reed awards.
# # #