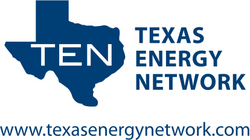 "We have but one goal; to blanket every major oilfield... with broadband."
Andrews County, Texas (PRWEB) February 28, 2011
Texas Energy Network, LLC, ("TEN") announced today that it has gone live with its first 4G cell site in the Andrews County, Texas. This first cell is one of many to come as TEN deploys its network dedicated to meeting the needs of the oil and gas industry. The company plans to complete its rollout in the Permian basin by year end. Gregory M. Casey, Chief Executive Officer of TEN remarked, "We have but one goal; to blanket every major oilfield, starting with the Permian Basin, with broadband. This is a huge first step of many towards that goal."
Michael Jones, President and Chief Operating Officer added, "this is a major milestone for us as we build the TEN network. We appreciate the immense enthusiasm that our customers and vendors have shown for our plans." The company is to begin testing with customers this week.
The Permian Basin, one of the largest oil fields in the world, is located in West Texas and the adjoining area of southeastern New Mexico. The Permian Basin Oil Field covers an area approximately 250 miles wide and 300 miles long and includes Andrews County, Texas. Andrews is one of the top two leading oil producing counties in the Permian Basin.
By blanketing the oil and gas fields of the world with bandwidth, Texas Energy Network, LLC is being positioned to become the dominant provider of Fourth Generation broadband products and services to the Oil and Gas industry. The company's website can be accessed at http://www.texasenergynetwork.com.
# # #