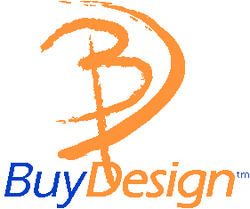 BuyDesign provides Microsoft Dynamics CRM users with robust configure-price-quote capabilities.
Columbus, OH (PRWEB) February 28, 2011
TDCI, Inc. (TDCI), the leading provider of configurator-based software solutions and a Microsoft Managed ISV Partner, today announced immediate availability of BuyDesign® for Microsoft Dynamics CRM – a fully integrated Microsoft Dynamics CRM add-on that provides powerful product configurator, quoting, and guided selling capabilities within Microsoft Dynamics CRM with a choice of On-Premises and On-Demand (CRM Online) deployment options.
With BuyDesign for Microsoft Dynamics CRM, sales people can rapidly configure and price customized products within CRM opportunities, quotes, and orders. In addition, BuyDesign adds powerful line item management capabilities that greatly simplify multi-line quotes for both configured and standard products. BuyDesign supports the entire guided selling process with guided product selection, product configuration, dynamic price calculations, product visualization, and generation of quote documents while enabling sales people to leverage all of the broad capabilities of Microsoft Dynamics CRM. Items can be configured in "detail" mode, which is appropriate for complex products with many different features, options, and dimensions; or in "rapid" mode, which is ideal for orders with many related line items that share common attributes. Product visualization options include static images, dynamically rendered images, and dynamically generated 2D drawings. When an order is "fulfilled" in CRM, it can be automatically delivered to the company's back-end ERP system. When BuyDesign is also used within the ERP system, it then generates BOM, routing and other manufacturing information to drive production. It can optionally generate configuration-specific 3D CAD models as well.
By providing a rapid and consistent approach to the configure-price-quote (CPQ) process within Microsoft Dynamics CRM, BuyDesign helps companies turn every sales representative into a "product expert", increasing their productivity and win rate, while eliminating product and pricing errors. 
BuyDesign for Microsoft Dynamics CRM is built on BuyDesign Configurator, a powerful product configuration engine that is also pre-integrated with popular ERP systems from Microsoft, Infor, and other leading solution providers. BuyDesign Configurator is also used within BuyDesign Channel Sales, a web-based portal that provides quoting and ordering capabilities for dealers, distributors and other indirect sales channels. In addition, BuyDesign Configurator can be integrated into just about any e-commerce, enterprise, or PC application. This "one configurator anywhere" approach enables companies to support all of their sales channels – as well as all customer service, manufacturing, and engineering users – with a single product configuration engine. 
"BuyDesign provides Microsoft Dynamics CRM users with robust configure-price-quote capabilities," says John O'Donnell, Dynamics ISV Architect Evangelist, Microsoft Corporation. "And the fact that it's built with the same product configurator available in multiple Microsoft Dynamics ERP solutions gives companies the ability to leverage a common base of product knowledge across the entire quote-to-delivery cycle. That provides a true competitive advantage in terms of time, cost, and quality."
"BuyDesign goes well beyond the alternatives Microsoft Dynamics CRM users have had for integrated product configuration and quoting solutions," said Dan DeMuth, TDCI President. "While there are other add-ons that provide basic feature and option selection, there are no other solutions with BuyDesign's range of capabilities. BuyDesign makes Microsoft Dynamics CRM a great fit for companies that sell customized products." 
BuyDesign for Microsoft Dynamics CRM is available immediately for use with both Microsoft Dynamics CRM 2011 On-Premises and On-Demand (CRM Online). It is also available with Microsoft Dynamics CRM 4.0. As a Managed ISV, TDCI was among the select partners involved in the Microsoft Dynamics CRM 2011 Metro program. Get more information and a recorded demonstration on BuyDesign for Microsoft Dynamics CRM.
About TDCI and BuyDesign
TDCI (http://www.tdci.com) specializes in helping manufacturers and their distributors streamline the buying process for customized products. TDCI's BuyDesign® software is a comprehensive web-based guided selling and configuration solution developed to help companies increase sales by becoming 'easy to do business with' while improving profitability by reducing order processing time, cost, and errors. Built using a powerful product configurator, BuyDesign provides modular applications for guided product selection and configuration, product visualization, quoting and ordering, drawing and data generation, consumer interest creation, and more. BuyDesign is integrated with a wide range of industry-leading ERP systems.
# # #