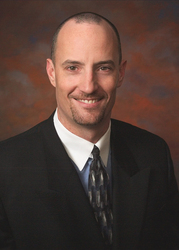 Many small business owners are at an extreme disadvantage when it comes to getting a loan in the current financing market.
Portland, OR (PRWEB) February 28, 2011
Fairway America, LLC, who for nearly 20 years has served as a lender to the Pacific Northwest's small business community, today announced it has refocused its business model to include providing much needed advisory and consulting services to entrepreneurs and small companies seeking expert guidance in obtaining small business financing in a difficult market, according to Fairway president Matt Burk.
"Many small business owners are at an extreme disadvantage when it comes to getting a loan in the current financing market," Burk said. "We offer expertise, advice and assistance with a system that helps the borrower better prepare for and navigate the process of obtaining commercial financing. We believe that successfully obtaining commercial financing is an ongoing process, not an isolated, one-time event."
Burk said access to capital has gotten tighter over the past few years due to extremely strict lending guidelines. Many business owners find the process of seeking and obtaining financing confusing, frustrating and time consuming and would prefer to spend their time on revenue generating activities.
Called FinanceCoach, Fairway's new service is a membership-based program that gives business owners an inside look at how lenders view their financial statements. It also specifically outlines what a borrower needs to prepare for in advance to help access the capital necessary to accomplish its goals.
FinanceCoach is offered at three different levels — Prep, Pro and Platinum — each appropriate to the amount of guidance needed. The program is designed to: organize a client's financial information, determine business objectives and attendant capital needs, analyze financial information in concert with objectives, help the client understand qualification criteria, identify any adjustments necessary to secure capital, and navigate unfamiliar and confusing territory.
Fairway's long history as a lender provides the company the background to act as an "expert advisor" to its clients, transcending the traditional role of broker. "The commercial lending market can be extremely difficult and often dysfunctional for business owners to deal with," Burk said. "The number of licensed mortgaqe brokers has dropped from nearly 16,000 to around 3,000, most of whom are residential brokers. Very few of those left have the expertise to provide quality counsel to their clients on the commercial financing side."
Burk said that Fairway will still maintain its proprietary Fund for asset-based lending, but the company will focus on its FinanceCoach programs to better help borrowers seeking financing whether from Fairway or other sources. "We are no longer just a lender," he said. "We're now also an integral member of a small business owner's circle of advisors."
ABOUT FAIRWAY AMERICA, LLC
Founded in 1992, Fairway America has helped a multitude of businesses obtain financing through asset-based lending. The company's financing expertise comes from having seen and underwritten literally thousands of loan requests from small business owners across a wide spectrum of industries. Through four successful Funds of its own as well as sourcing other lenders and investors, Fairway has closed in excess of $400,000,000 in loans. The company currently services a portfolio in excess of $55,000,000. In 2011 Fairway enhanced its business model with a new core product called the FinanceCoach service.
# # #