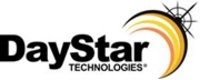 Milpitas, CA (PRWEB) February 28, 2011
DayStar Technologies, Inc. (Nasdaq: DSTI), a developer of solar photovoltaic products based on CIGS thin-film deposition technology, today announced that Magnus Ryde has resigned from his roles as Chief Executive Officer and Director of DayStar effective February 28, 2011, in order to pursue other opportunities.
"I am grateful for the opportunity to have led DayStar throughout this past year and am confident that the progress we have made to restructure our balance sheet and in discussions with potential strategic partners have DayStar well positioned for near-term success," commented Magnus Ryde.
Peter Lacey, DayStar's Chairman of the Board, has been appointed to the additional position of Interim Chief Executive Officer, effective February 28, 2011. Mr. Lacey commented, "We appreciate the leadership that Magnus Ryde provided to DayStar during this very challenging time as well as the progress that has been made during Mr. Ryde's tenure as CEO to position the Company for a successful strategic partnership. I look forward to taking a more active role in the day-to-day operations of the business and working closely with the rest of the management team during this very exciting time for the Company. I am committed to doing everything necessary to continue to build upon the progress that has been made to position the Company for a strategic partnership and to lead DayStar through its next phase of growth."
Mr. Lacey has served as our Chairman of the Board since October 2009. Mr. Lacey has been the President, Chief Executive Officer and a Director of Cervus Equipment Corporation since May 2003. Cervus Equipment Corporation, which had over $450 million in revenue in 2010 is listed on the TSX – Toronto Stock Exchange (CVL) and operates 15 agricultural and turf John Deere stores in Alberta, Saskatchewan, and British Columbia, as well as 5 Bobcat and JCB construction equipment stores in Alberta and 10 material handling equipment branches in Alberta, Saskatchewan and Manitoba. Mr. Lacey is also the President, Chief Executive Officer and a trustee of Proventure Income Fund, a public real estate income trust (REIT) listed on the TSX Venture Exchange which is in the commercial rental property business and provides commercial real estate leases to Cervus and other companies since November 2005. Mr. Lacey has also been the Chairman of the Board and Director of Eveready Energy Services, a public company listed on the Toronto Stock Exchange that provides industrial and oilfield maintenance and production services to the energy, resource, and industrial sectors, since September 2004. Eveready was sold to Clean Harbors Inc. in 2009. Mr. Lacey has been a member of the Red Deer College Board of Governors and Chairman.
About DayStar Technologies, Inc.
DayStar Technologies, Inc. is engaged in the development, manufacturing and marketing of solar photovoltaic products based upon CIGS thin film deposition technology. For more information, visit the DayStar website at http://www.daystartech.com.
Forward-Looking Statements
This press release contains forward-looking statements within the meaning of the U.S. Private Securities Litigation Reform Act of 1995. Any statements in this release regarding DayStar's business that are not historical facts may be considered "forward-looking statements," including statements concerning DayStar's expectations regarding potential strategic transactions and its ability to enhance shareholder value. The forward-looking statements in this news release are based on information available at the time the statements are made and/or management's belief as of that time with respect to future events and involve substantial risks and uncertainties that could cause actual results and outcomes to be materially different. Forward-looking statements are based on management's current preliminary expectations and are subject to risks and uncertainties, which may cause DayStar's results to differ materially and adversely from the statements contained herein. Some of the potential risks and uncertainties include DayStar's ability to successfully complete a strategic transaction and other risks detailed in DayStar's annual report on Form 10-K for the year ended December 31, 2009 and other filings made with the Securities and Exchange Commission. Undue reliance should not be placed on forward-looking statements, which speak only as of the date they are made. DayStar undertakes no obligation to update any forward-looking statements to reflect new information, events or circumstances after the date they are made, or to reflect the occurrence of unanticipated events.
Contact:
DayStar Technologies, Inc.
Christopher T. Lail
Chief Financial Officer
408-884-0019
investor(at)daystartech(dot)com
# # #