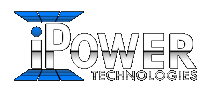 Boca Raton, FL (Vocus/PRWEB) February 21, 2011
President of iPower Technologies, Jarrett Pavao, discusses three (3) major benefits and money saving IT server virtualization trends for 2011. These trends can mean significant savings for small businesses. Three major benefits small businesses can achieve right away include company savings, improved reliability, and fault tolerant systems.
Five years ago businesses fueled by a booming economy were thrust into a phase of rapid growth. During a period in which IT departments found themselves struggling to keep pace with an expanding business model. Demands for more servers and desktops increased as companies grew. Sudden hikes in hardware costs were the parallel effect of this demand. Including all of the non-tangible costs companies struggled to bear, linked to an expanding server farm. Specifically the management of cooling, electrical, security, business continuity, and physical space increasing IT business expenses. Currently an improving economy allows us to view what IT departments are doing now. IT departments are finally being told that they no longer have to "make due" with outdated antiquated equipment. Advents in modern server technology have really set the stage for IT departments to "Do More with Less" by investing in the latest Virtualization technologies. In fact iPower Technologies performed an analysis that illustrates how these technologies can net you a ROI of 336%. This figure is based on a small company having 25 servers over a 3 Year period.
Basically, the virtualization software converts your traditional old servers into encapsulated flat files that run on the host machine with their own independent processors, memory, and storage. There are numerous advantages to this including a reduction in costs. No longer are you married to a specific type of hardware to run your servers, and your opportunity to retire dated underutilized equipment adds a tangible benefit. Many large companies have been doing this successfully for a long time. The potential savings for large entities has sparked the interest of smaller companies wanting to share in these technological based rewards. It is estimated that over 40% of servers only use about 10% of their processing power. Based on these statistics, there are many situations where virtualization technologies allow IT departments to consolidate 10 servers for every 1. These kinds of savings can be dramatic! There are numerous studies online that show how quickly an organization can reduce their cost of ownership, while making money back on their investment in this technology. Lowered cooling, electrical, and space requirements allow an organization to instantly notice real savings with virtualization technologies. IT departments will also see more value by implementing these virtual server environments. Due to the operating systems of the guest virtual machines being flat files the ease in backing up and replicating them to an off premise disaster recovery site is readily available. This effectively reduces your bottom line while offering peace of mind. iPower Technologies can offer affordable advanced software designs and solutions that make total disaster recovery systems available to small businesses.
iPower Technologies is a comprehensive technology provider that concentrates on providing organizations with solutions that solve their unique business problems.They can be found online at http://www.goipower.com
Come visit us on facebook
Jarrett Pavao, President, iPower Technologies Inc.
If you would like more information on server virtualization, or to schedule an interview with Jarrett Pavao, please call Geoffrey Klein, Public Relations Specialist with Total Acclaim Inc. at 561-544-2507 or e-mail Geoffrey at gklein(at)TotalAcclaim(dot)com You can also visit Total Acclaim Inc. at http://www.TotalAcclaim.com
# # #