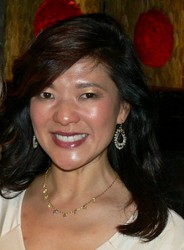 "In order for companies to survive and grow in the New Economy, senior management needs to first define their internal culture and how creativity will be valued."
Riverside, CT (PRWEB) February 7, 2011
Chensun Mills believes that one of the most important areas of focus for today's businesses is to develop a management team and a culture that supports innovation, and thus change. As President Obama urged in his recent State of the Union Address, the importance of innovation in today's business climate is paramount for growth and to replace complacency.
In recent years, the idea of innovation has been replaced by the need to "survive" within a company, Chensun Mills observes. Employees feared for their jobs and focused more on managing perception and managing "up" instead of truly delivering results or laying the groundwork for the future. Chensun Mills points out that although many managers are able to initiate change within the existing framework of the current structure, they are unable to identify opportunities that are are beyond the norm. Therefore, the framework remains unchanged, and paradigm shifts never occur. Based on Dr. Michael Kirton's Adaption-Innovation Theory, these managers are referred to as "adaptors." Separately, Kirton refers to "innovators" who have a very different approach to change by solving problems through breaking down existing frameworks and patterns. Especially during our recent economic downturn, companies often viewed the "innovators" as "threats" and "naysayers;" and instead of helping employees maximize their potential within organizational goals, management often forced the "innovators" out of the company. As a result, companies became complacent, lost true talent, and were often left with individuals who were just skilled in working the politics.
"In order for companies to survive and grow in the new economy, senior management needs to first define their internal culture and how creativity will be valued," Chensun Mills explains. The cognizance and awareness that come with such definition will allow employees and management to manifest creativity in their own ways. Moreover, Chensun Mills believes that while many employees who have survived the downturn are there for a reason, management needs to examine the reasons more closely to ensure that those remaining employees' roles and strengths are aligned with new organizational goals as the New Market will be exponentially tougher, more competitive, and demand more innovation. Management needs to ascertain that the leadership they have put in place are truly capable for future growth and attraction of top players and eliminate those who have simply created a perception of indispensability as such perception is not sustainable for long term growth and would also continue to prevent a real team from being built.
Chensun Mills also warns that in times of economic downturns, there is a strong tendency to revert to stereotyping-thinking and actions. If companies truly want to break through new barriers, they need to challenge the paradigm, embrace new ways of problem solving, and value true catalysts with diverse thinking and approaches. Leaders must make these difficult decisions now to lay the groundwork for reaping of benefits in a future market where innovation will be the norm and mandate.
"As we would do after any storm, we rebuild," Chensun Mills comments. This is true as companies enter a new decade and a new world economy. However, in order to truly enable innovation and get rid of the band-aids that have been put in place during the "storm," companies must ensure that they have "A" players on board. Although industry experience is important, it is even more important that the person is smart. People who are smart can figure out and learn the ropes. More importantly, the "A" players attract "A" players and that is how leadership can lay the groundwork for building an innovative team. Developing and teaching the "A" players to fully leverage the available technology and social media toolbox will be critical to gain and remain competitive. On the other hand, placing "B" players in leadership positions only lead to a team of "C" players as the "B" or "C" players often need to feel in control, and the feelings of discomfort working with "A" players prevents them from being placed on the team. Unfortunately, Chensun Mills explains, "This leads to a significant negative trickle down effect in talent retained, morale, and falling market competitiveness." Often masked by slight uptick in certain economic trends, but companies often don't realize the impact of the latter until much, much too late.
About Chensun Mills: Chensun Mills of CT is an accomplished professional in business and education. Formerly with PriceWaterhouseCoopers and The Dun & Bradstreet Corporation, she had also worked for the Management Resources division of Robert Half International. Chensun is highly skilled in working with senior-level corporate executives and business professionals, and she has also spent a number of years teaching and working with youths with a special focus on socio-economically disadvantaged youths. An active volunteer at the Boys & Girls Club of Greenwich and a former YWCA of Greenwich Board of Directors, Chensun has been responsible for strategic planning, fundraising, and other special projects. Chensun has also launched Lifeskills, a Junior League of Greenwich community project to assist disadvantaged adults with resume writing and job readiness. Chensun earned her Masters in Gifted Education from Columbia University's Teacher's College. She and her husband and children reside in Riverside, CT.
# # #