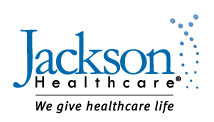 "These 10 winners are just jewels in their communities. Every one of the nominees is doing terrific charitable work in its community, but these 10 did amazing things for their constituents."
Atlanta, GA (Vocus/PRWEB) February 04, 2011
Community programs as diverse as a free health clinic to parenting programs and an infant mortality service were selected as winners Thursday night at the first annual national Hospital Charitable Service Awards presented by Jackson Healthcare.
At dinner highlighted with a speech by former House Speaker Newt Gingrich, founder of the Center for Health Transformation, the 10 charitable programs were awarded $10,000 each for their good works in their communities. Across the country, 110 hospitals submitted nominations for the award that sought to recognize more than traditional charitable care.
"These 10 winners are just jewels in their communities," said Charles Evans, FACHE, chairman of the Awards program. "Every one of the nominees is doing terrific charitable work in its community, but these 10 did amazing things for their constituents."
The 2011 winners of the Hospital Charitable Service Awards are:

Cabell Huntington Hospital, Huntington, West Virginia. Its Healthy Tri State program is an education program aimed at combating obesity.
William Beaumont Hospitals, Royal Oak, Michigan. The hospitals' parenting program trains volunteers through the hospital then follows up through home visits to prevent child abuse.
St. John Providence Health System, Highland Park, Michigan. This hospital's Infant Mortality Program has effectively worked to combat infant mortality, particularly in the most vulnerable communities.
Yakima Valley Memorial Hospital, Yakima, Washington. Children's Village, a program sponsored by the hospital, works with special needs children to offer coordinated care.
Mercy St. Vincent Medical Center, Toledo, Ohio. This hospital's Toledo/Lucas County CareNet coordinates physicians and other volunteers to offer complimentary, preventative healthcare to the uninsured.
Sentara Obici Hospital, Suffolk, Virginia. This hospital's Community Health Outreach Program reaches out to patients who are high risk for repeat issues with heart disease and diabetes.
Bon Secours St. Francis Health System, Greenville, South Carolina. The Health Community Initiative is working in the Sterling community to maximize health in the minority community including revitalization of the neighborhood to lead to better health.
Cape Regional Medical Center, Cape May Court House, New Jersey. The Parish Nurse Program recruits volunteer nurses to work at more than 50 church parishes in south Jersey to offer healthcare services including cholesterol screenings.
Mercy and Memorial Hospitals, Bakersfield, California. The hospitals' host a Community Wellness Program with in-home and worksite health education classes primarily targeted to the poor and uninsured.
Northeast Georgia Medical Center, Gainesville, Georgia. The Health Access Initiative and Good News Clinics have gained acclaim for their host of volunteer medical personnel who treat the working poor and uninsured in the Northeast Georgia region with both medical and dental care.
The national awards program was created by Jackson Healthcare to encourage the spread of best practice charitable programs and to build a community of individuals and hospitals around evidence-based approaches to community benefit and charitable services. Hospital programs were evaluated based on five criteria areas: community impact, innovation, collaboration, transferability and best practices.
About Jackson Healthcare
Founded by the healthcare innovator Richard Jackson, Jackson Healthcare serves more than two million patients in nearly one thousand hospitals each year. The Jackson family of companies provides physician and clinician staffing, anesthesia management and healthcare information technology solutions proven to improve clinical and financial outcomes, as well as increase operational efficiency. Jackson Healthcare has earned national media coverage for its physician polls and champions local and international charitable work. In addition, Jackson has been recognized as one of the largest and fastest growing staffing companies in the country by the Inc. Magazine, Atlanta Business Chronicle, Georgia Trend and Staffing Industry Analysts. For more information about Jackson and its companies, visit JacksonHealthcare.com.
About the Hospital Charitable Service Awards
The Hospital Charitable Service Awards is a national program sponsored by Jackson Healthcare. It recognizes hospitals whose commitment to their community – whether defined locally, regionally, nationally or globally – goes beyond "community benefit" and "free care" and has led to innovative efforts to improve community health and increase access to healthcare education and services.
All hospital-funded charitable programs are eligible to participate regardless of the size, tax or ownership model. A national charitable services conference was scheduled in Atlanta, Georgia on February 3, 2011 to bring together individuals and hospitals in an effort to explore evidence-based approaches to community benefit and charitable services.
For more information contact Keith Jennings at 678.690.7942 or visit the Awards website at http://www.hospitalcharitableserviceawards.org.
###