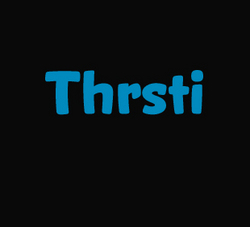 I felt like there is a need for a new communication tool where people can say things and interact with people in a way that facebook and twitter doesn't let you.
Palo Alto, CA (PRWEB) February 28, 2011
Social media applications like Facebook and MySpace have often been accused of killing any shred of privacy and anonymity left on the Internet. With the launch of Thrsti, users no longer have to fear that they will be exposed online. Thrsti, an interest-based network of groups, helps you find and organize online information that is relevant and recommended by others with similar interests and locations, not an algorithm that merely rewards how well keywords are used. But most importantly, Thrsti lets you choose to be anonymous. Thrsti allows users to post messages, thoughts, comments and images without having to give up their privacy in return. Every post on thrsti becomes a group where people can connect with other like minded people based on the same topic and location.
Thinking back to the early days of the Internet where anonymous chat rooms and private conversations were common place, the developers of Thrsti set to reintroduce web users to a time long since passed. Their latest web-based application, hosted at http://thrsti.com, allows visitors to post just about anything they desire without having to register, log in or identify themselves in any way to the Internet public. "We feel like people can connect better based on character instead of your social status, sites like quora.com and twitter are all about giving more credit to people with status instead of the actual content," says Michael Abehsera, CEO of Thrsti.com. "On thrsti there are no statuses, we give credit to people based on what they communicate instead of who they are."
For those who fear that with this type of freedom will be abused, there are methods set up to prevent illegal activities from being posted. When an entry is deemed illegal or inappropriate, Thrsti's administrators will have the ability to remove the offending post from the feed. Censorship, however, will not be a norm. Outside of illegal activity there will be no limits on the freedom users have to post.
About Thrsti:
Thrsti was created in 2010 to let people create groups anonymously based on location, to help people connect in a new way. Privacy and groups is the main focus of thrsti, we want to be the best tool for helping people create groups around their favorite topics, while giving them full control over their privacy.
###