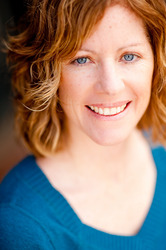 Most people want to jump to the traditional feng shui techniques to energize their space. But if a room is laden with clutter, then you are simply energizing more clutter. The basis of feng shui is harmonizing our living spaces with the Earth's energy.
Nashville, TN (PRWEB) March 10, 2011
Spring is the time for new beginnings, growth, and opportunities. One of the best ways to cultivate this energy is by clearing clutter. According to feng shui consultant, Tisha Morris, clutter prevents new things from coming into your life. It acts as a block during this season of expansion.
"Clutter is stagnant energy and it takes up valuable space in your life. It may seem like you are only clearing out old jeans, but you are actually shifting energy at a much deeper level. At the same time, don't be surprised if a great deal on a new pair of jeans comes your way," says Morris.
Morris is author of 27 Things to Feng Shui Your Home (Turner Publishing). She says clutter is a relatively new aspect of feng shui as it was not as much of a problem in 4000 B.C. She says now, clearing clutter is the essential first step in feng shui.
"Most people want to jump to the traditional feng shui techniques to energize their space. But if a room is laden with clutter, then you are simply energizing more clutter. The basis of feng shui is harmonizing our living spaces with the Earth's energy. This is accomplished by providing for adequate flow throughout a space. Clutter, which can be anything from furniture to papers to clothes, is usually the biggest flow inhibitor in a space," said Morris.
Morris says clearing clutter is the simplest thing anyone can do to improve their home. However, it is not the easiest. For this reason, she recommends that you start with small areas first. Don't set out to tackle your entire basement in a few hours. Start with realistic goals and break things down into bite-sized tasks. For example, if you want to clear out your closet, start with one rack. If you still have momentum, then move to the next rack. Chances are, once you get going you will not want to stop as it inherently feels good to lighten our load.
In addition to clearing the home, Morris also recommends that people clean and clear energy in the body.
"Just as our home has energy blocks and areas of stagnant energy, so does our body. Our home and our body are all made of energy. And in fact the same energy patterns can be found in your home as in and around your body. So many of us go and have a great massage or bodywork only to return home to the same energy patterns. Within a few hours you fall right back into your old patterns. For this reason, it is great to do feng shui and energy work in conjunction with one another. In fact, I find that this is when clients make the most dramatic transformations in their life," she said.
Morris has just released a new eWorkbook called Feng Shui Your Life. She describes it as a life coach and feng shui consultant all-in-one advisor. The eWorkbook is a follow-up to her book 27 Things to Feng Shui Your Home that was released Spring 2010. In the same way 27 Things inspired people to move their feet and make changes in their homes, she has similar hopes for the eWorkbook, but on a deeper level. Feng Shui Your Life works primarily with the Bagua Map, which is a commonly used tool in Feng Shui. The Bagua Map is used with home floor plans to show people which areas of a home represent the different aspects of life, such as love, money, life purpose, etc. The eWorkbook dives into these areas and provides some life coaching techniques as well.
"By the time you have finished the 23 worksheets, you will have a deeper understanding of the relationship between you and your home. In fact, you will probably never see your home the same again," Morris said.
Those wanting an extra tool to keep up with feng shui at home or on the go can also check out an iPhone App that Morris has released. It is a virtual Bagua Map that can be used over a floor plan or an individual room or office with instructions on how to overlay it properly.
"When you press on each of the nine squares, it will give you all the information for that section of your space. I have heard from feng shui practitioners who use it with clients as well as those new to Feng Shui that use it and love it," said Morris.
In addition to books and the iPhone App, Morris offers feng shui, energy healing, and life coaching services to clients which are available in person, by phone, or Skype. With feng shui consults, the client emails her a floor plan and she discusses with the individual whatever challenges he/she may be experiencing. Using Feng Shui and intuition, she says she is capable of honing into certain areas of someone's home to give remedies and suggestions for better energy flow.
Morris says energy healing can also be done by distance. She says in the energetic world, there is no time and space, so clients receive the same benefits whether they are in her office or thousands of miles away at home. A healing session begins with a phone consultation to gain insight into the client's intention for the session and ends with a discussion of what came up for healing, as well as any intuitive information and suggestions.
This Spring, Morris is running a Mind Body Home Special, which includes a one-hour feng shui phone consultation and a one- hour energy healing session for $120 (reg. $200).
For more information or to schedule a feng shui, healing, or life coach session with Tisha Morris, please visit http://www.tishamorris.com.
About Tisha Morris
Tisha Morris is a certified life coach, feng shui consultant, energy healer, yoga instructor, and the author of 27 Things to Feng Shui Your Home (Turner Publishing) and Feng Shui Your Life eWorkbook. Prior to entering the healing arts, she practiced law for ten years and obtained a Fine Arts degree in Interior Design.
Morris has an unique ability to heal and transform spaces by blending traditional feng shui techniques and interior design aesthetics with healing energy. In doing so, not only does the space undergo a transformation, but all those who occupy and encounter the space as well.
Morris's own transformational journey has given her invaluable experience to help others make desired changes on a holistic level in the mind body and home. In addition to working one-on-one with clients, Morris facilitates holistic workshops and is available for speaking engagements. Morris is based in Nashville, Tennessee with most of her services available in-person or by distance.
###