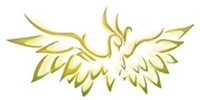 "Fast, quick and easy. The fact that I could do everything over the phone and net made it comfortable. I really didn't want to have to go down to a funeral home when my family needed me at home following the death of my mother-in-law." Apryl Triantasil
Toronto, ON (PRWEB) March 8, 2011
Canadian company Basic Funerals and Cremation Choices, the first Internet funeral company, today announces the U.S. launch of its services which will enable families to arrange funerals from the comfort of their homes.
Already successful in Canada, it will be the first company of its kind in the U.S. providing a full spectrum of funeral services while also offering the convenience, affordability and choice expected by an Internet model. The company's fees are roughly half of those charged by conventional funeral homes because its business model omits infrastructure costs and utilizes economies of scale.
"Basic Funerals will be the first to offer Americans full funeral services in addition to cremation and memorial services using this model. We will initially launch in Illinois and Colorado with future plans to expand to the entire country," said Eric Vandermeersch, CEO, Basic Funerals.
"There are a few companies currently offering limited cremation services over the web, but the options are quite narrow with an incomplete and cumbersome process, leaving users confused and unserved. In contrast, we offer a full range of products and services, disclose our prices and services online, provide quote builders and a chat functionality with licensed funeral directors," explained Dominic Mazzone, Chairman, Basic Funerals.
"The traditional funeral industry operates in the 21st century with a 17th century model," added Dominic Mazzone, Chairman, Basic Funerals, http://www.basicfunerals.com. "For hundreds of years, the funeral industry hasn't changed. We've arrived to revolutionize it on behalf of the customer."
In fact, at http://www.basicfunerals.com, one of the most popular features is the 'Real Time Chat' option, providing instant access to a conversation with a funeral director.
Basic Funeral's website, http://www.basicfunerals.com, offers convenience, providing online, over the phone and in-person arrangements. The company offers affordability, having created a model that provides first-class service at often half the cost of conventional funeral homes. And, it provides choice by offering options that include only the services that families need. Families select what they want, avoiding expensive, set packages.
How it works:
1 - First Contact
Inform Basic Funerals that someone has passed away. This can be done on the website with easy-to-use contact forms, the real-time chat option or simply by calling at any time, 24 hours per day, and 7 days per week.
2 - The Arrangement Process
No matter the choices, the arrangement process is simple and easy. Basic Funerals offers online and over the phone arrangements as well as in person (either in-home or at an arrangement location).
3 - Serving All Needs
Depending on the choice of services, Basic Funerals will follow through with everything necessary, including the transfer from the place of death, required documentation including CPP forms and proof of death certificates.
Basic Funerals and Cremation Choices, http://www.basicfunerals.com , is the first funeral establishment to provide the complete convenience of making funeral arrangements online, over the phone or in person. Licensed funeral directors are available anytime to guide people through the entire arrangement process
For further information on http://www.basicfunerals.com , or to interview Dominic Mazzone or Eric Vandermeersch, please contact Teresa Donia at iAMBIC Communications, 905-508-5550 or teresa(at)iambic(dot)ca
###