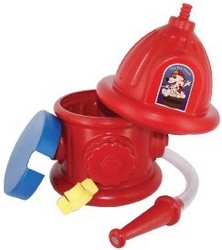 Finally a way to keep your pet clean and healthy inbetween grooming sessions!
Hoffman Estates, IL (PRWEB) March 28, 2011
Classic Outlook is proud to announce The Pet Wash System. The Pet Wash System offers an easy three step process to turn anyones shower or bath into a professional pet salon. In no time pet owners will have the same amenities as a professional groomer in the comfort of their own home.
For less than the cost of one professional grooming session, pet lovers can own The Pet Wash system and enjoy bonding with their pet even more. With The Pet Wash system, bathing a pet is as simple as turning on the shower! With just three easy steps the pet owner becomes the groomer, and all in the privacy of their own home. The Pet Wash provides a low cost way to maintain the pets cleanliness and health by providing their pet with a stress free environment so their pet will actually enjoy the experience of the bath. Once they have experienced how simple it is to bathe their pet at home, they will be more then glad that they made the decision to purchase The Pet Wash. The best thing about the The Pet Wash is that its made out of high quality durable plastic and is in a pet friendly fire hydrant shape, and all of the components conveniently store within the fire hydrant itself, making for easy storage under any sink.
The Pet Wash System is available for order online. The website is easy to navigate, fun to visit, enables pet owners to connect and share helpful lifestyle tips as well as purchase The Pet Wash System!
The website will allow pet owners to stay connected and get helpful pet information via facebook, twitter and blog. According to Peter Duczak, founder of The Pet Wash System "As a pet owner and lover, finding a way to easily and economical clean your pet at home was a must, and something I thought other pet owners would appreciate!"
About Classic Outlook. Classic Outlook is located in Hoffman Estates, Illinois and manufactures and distributes a variety of products including The Pet Wash System
For more information contact Peter Duczak at 866-215-9300 o or 847-971-8710 or via e-mail at sales(at)thepet-wash(dot)com
###