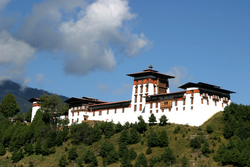 Knowing how to go off the beaten path - something Remote Lands specializes in - is key.
New York, NY (PRWEB) March 4, 2011
Remote Lands, the New York and Bangkok-based Asia private tour operator, announces the hottest places for ultra-luxe bespoke holidays this spring, including Japan, Bhutan, South Korea, Nepal, and China.
"Springtime is one of the finest times of year to travel in Asia in ultra-luxe style," says Catherine Heald, co-founder and CEO of Remote Lands. "With peak season come peak crowds, however, so knowing how to go off the beaten path - something Remote Lands specializes in - is key."
Remote Lands excels in bespoke, private experiences, whether it's exclusive access to typically off-limits areas (away from the tour groups), or meetings with exceptional cultural figures who can provide keen insight into your particular area of interest.
During the springtime, the temperate transition between seasons in more northern latitudes (Tokyo or Seoul, for example) or higher altitudes (the Himalayas) makes for a delightful setting in which to experience such destinations' full range of cultural and outdoor activities.
Everyone knows that April, for example, is one of the best times of year to visit Japan. Instead of beating the same path as everybody else, however, head to such destinations as Karuizawa, where the hot springs of the contemporary ryokan Hoshinoya lie in the shadow of Mount Asama, an active volcano; Kanazawa, sometimes called "little Kyoto" because of its historic preservation and springtime cherry blossoms; or Takayama, where, in an age-old ritual each spring, residents of rustic villages come together to re-thatch the steeply pitched roofs of homes that have been collectively dubbed a UNESCO World Heritage Site.
The enchanting Buddhist nation of Bhutan, meanwhile, was largely undiscovered by foreigners until the past decade, but this gem tucked in the Himalayas is a secret no more. With the Bhutanese government making big strides in infrastructure, including a new airport scheduled to open this spring in far-flung Bumthang, now is the perfect time to go, before the trickle of tourists becomes a torrent. Remote Lands' unique experiences include a private dinner with a confidant of King Wangchuk, private lama blessings at dzongs, archery lessons, and a stay at Amankora Bumthang, the country's newest Amanresort.
Coming off a year of global attention as the 2010 World Design Capital, Seoul and its homegrown contemporary art and design scene have a newfound, palpable buzz. Remote Lands offers its clients, many of whom are art aficionados and collectors, unique experiences with the movers and shakers behind this burgeoning world, from museum curators and gallerists to fine arts professors and artists themselves. To contrast your time in modern Seoul, sojourn in historic Gyeongju, an ancient capital with a wealth of UNESCO temples, historic quarters and small-scale charm.
The word "Nepal" rightly evokes images of mountaineering sherpas and pilgrimage paths in Kathmandu Valley. Less well known, though, are the world-class safari opportunities in the UNESCO-protected jungles of Chitwan National Park (think one-horned rhinos and Bengal tigers), making Nepal's offerings among the most diverse in Asia. Remote Lands' special experiences include trekking with the son of the legendary sherpa who summitted Everest with Sir Edmund Hillary and who himself has summited multiple times. Traveling in May, meanwhile, offers the unparalleled thrill of skydiving from 29,000 feet alongside Mount Everest.
Finally, Remote Lands recommends heading to far-flung Yunnan, China's southwestern-most province, for truly off-the-beaten-path experiences among dramatic landscapes and remote minority peoples. The stunning mountains and terraced rice farms outside of Kunming have metallic minerals in the soil that lend the terrain an extraordinary red color in a phenomenon that is totally unique in the world. Spend time with the residents of Xuehua, a Yi minority village outside of Lijiang, and visit a charming and well-preserved Naxi town that flourished as part of China's "tea route" in 7th to 10th centuries.
Remote Lands is an ultra-luxe private tour operator focused exclusively on Asia. Based in New York and Bangkok, the company creates bespoke holidays for celebrities, Fortune 500 CEOs and other high net worth families, optionally by private jet and yacht.
###