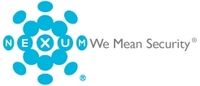 Chicago, IL (PRWEB) March 2, 2011
Nexum, Inc., an IT security and networking company, headquartered in Chicago, IL, announced today that it has entered into a strategic Managed Security Services partnership with Sourcefire. Under the partnership, Nexum's first*defense® managed services will provide monitored and managed solutions for Sourcefire's entire product line.
Sourcefire is the leader in cybersecurity solutions. By unifying Intrusion Prevention System (IPS), Network Behavior Analysis (NBA), and IT policy compliance technologies under the same management console, Sourcefire empowers MSSPs with its 3D approach to secure real networks, affording MSSPs a reliable and efficient means to protect client assets—before, during, and after an attack.
"Attaining this designation validates Nexum's goal to create realized value for our clients around best-in-breed products," said Helen Lesser, Executive Vice President of Nexum. "Wrapping our outstanding managed services around the Sourcefire product line inevitably maximizes the efficiencies and extends the capabilities of the products."
Nexum's first*defense® managed services help ensure that an organization's security and network systems are operating optimally and that its networks stay secure, accessible and highly available. Nexum's first*defense® is a proven leader in providing innovative, effective, and custom security and networking solutions and services.
About Nexum
Nexum, Inc. is an IT security and networking company that builds and secures global networks for organizations across multiple verticals around the world. Nexum believes that by remaining absolutely focused on its clients' needs, success necessarily follows. Nexum meets those needs through a holistic, value-based approach that includes best-in-breed products, professional services, Nexum-branded manufacturer support, authorized training, and monitored and managed security services. Latin for an arrangement by which one pledged one's very liberty as security, Nexum stands for a commitment to its customers, to help ensure their security. At Nexum, We Mean Security®. To learn more about Nexum, visit us at (nexuminc.com).
###