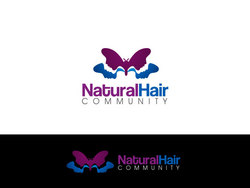 operated by a husband and wife team that encourages social networking – but more importantly, it's a community of enthusiastic naturals
Bessemer, AL (PRWEB) March 23, 2011
Natural Hair Community, LLC today announced that NaturalHairCommunity.com, a social networking website for individuals with natural hair, is now available. Every customer who signs up for the free Natural Hair Community newsletter will receive a free eBook titled "Going Natural: How to Transition from Relaxed Hair to Natural Hair in 7 Simple Steps".
Natural Hair Community is a website operated by a husband and wife team that encourages social networking – but more importantly, it's a community of enthusiastic naturals. The goal is to offer the natural hair community a total package of natural hair resources. Natural Hair Community will bridge the information gap by proving a service to the community – researching those topics that people have struggled to find answers to and providing the community with the information that it craves. The site will not focus on a particular type of natural hair; but instead, welcome all textures. Value will provided to the entire community by providing substantive updates about the latest happenings in the natural hair community through a variety of distribution methods including articles, eBooks, newsletters, videos and podcasts.
Natural Hair Community will make having natural hair an enjoyable experience. Site readers can look forward to learning about and experimenting with different natural hair styles for every day wear. It's an opportunity to add some fun to life, and the fun of creating unique hair styles will give site readers something to look forward to on a daily basis.
###