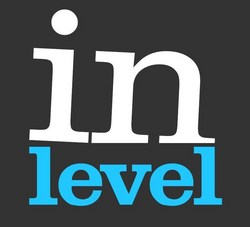 Specialized vertical or related to well defined group of products search engines should be introduced in areas where quality of information's matters
Newark, DE (PRWEB) March 1, 2011
Inlevel (http://www.inlevel.com) announced today the new release of Internet service aimed at business professionals who wish to find and buy enterprise applications using business issue descriptions.
To be presented in popular Internet search engines not only great content is necessary. Unfortunately many SEO-related activities which are more focused on satisfying search engines algorithms then people looking for valuable information's often make search results difficult to use. There are two ways to make search results more valuable, and they work the best when combined: using search algorithms based not only on keywords but also on product-related semantic information's and adding more human touch to the whole search process - i.e. refine search results.
inlevel built its service as a support in search in well defined, specialized product niche: enterprise software. inlevel suggests that software providers besides their standard marketing materials and products descriptions should provide products business parameters. This way business software can be much easier found by specialized, built for this purpose search engine.
Software business description includes selection of the most important business parameters like: potential benefits, departments involved, functions, processes which will be changed or improved, industries and key performance indicators which allow to measure implementation success. Each software provider can build such description using provided by inlevel tool. It is not hard work because each sales representative provides such information's talking with potential customers every day.
Extended enterprise software definition will help business people to get list of software that potentially addresses their business issues even when they do not know what kind of software may be relevant. Information's about software products available in inlevel.com can be additional support for people looking for software related to their job. Service includes also communication functionality, which is adequate to enterprise software acquisition process.
inlevel believes that specialized vertical or related to well defined group of products search engines, optimized and supported by real human knowledge can be at least a valuable support in getting necessary information's and they should be introduced in areas where quality of information's matters.
About inlevel
inlevel was founded in February 2010 to create a novel business software marketplace where applications are presented from a business perspective. inlevel wants to allow business professionals to easily discover software that addresses their business issues, even when they do not know what kind of software may be relevant.
inlevel allows for the discovery of business software using business concepts such as benefits, departments, functions, processes, industries or key performance indicators, selections based on peer opinions and actions, as well as to communication with vendors to confirm a match with business requirements. Instead of going through all the marketing babble and technical specifications, business software can be found based on expected business benefit, selected industry or whatever particular business process needs to be improved.
Inlevel is designed primarily for business users who are not IT experts and who are looking for tools that may help in their work.
Web page: http://www.inlevel.com
Company blog: http://blog.inlevel.com
Facebook: http://www.facebook.com/inlevelNet
Twitter: http://twitter.com/completeview
YouTube channel: http://youtube.com/completeview
inlevel LLC
113 Barksdale Professional Center
Newark, DE 19711
Headquarters and Development Center:
inlevel
Karmelicka 55/4
31-128 Kraków
Poland
###