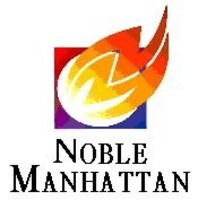 "This coaching event is designed to be a sample for people who are thinking of becoming Coaches or think that becoming a Coach is a possible career move. On the other hand, they may even want to use Coaching skills in their present job." Gerard O'Donovan
California (PRWEB) March 1, 2011
Coaching clients are frequently in life transition situations, starting new careers, working with new employers, seeking promotions or making personal transitions due to changed life circumstances. Many are not sure what they want out of life or what they are capable of achieving; Coaches can help them identify and then put in place the steps needed to realize their dreams. This can be a highly exhilarating experience, for both the client and the Coach as obstacles disappear and goals are achieved. Using a Coach is becoming an increasingly preferred way of making dramatic changes in attitude, performance, and well being, as Gerard O'Donovan will be explaining during the seminar.
"This coaching event is designed to be a sample for people who are thinking of becoming Coaches or think that becoming a Coach is a possible career move. On the other hand, they may even want to use Coaching skills in their present job. People from all walks of life make the decision to become Coaches, during the event we explain how Coaching works so they can decide for themselves if they have the qualities and skills required." Gerard O'Donovan
This presentation is regarded by many as the most jam-packed informative days you will ever attend with regard to learning about being a life or corporate coach.
You will learn:

The Definition of Coaching
The Four Pillars of Coaching
The benefits of applying Life Coaching Skills in the home and work place.
The difference between Coaching, Counselling, Therapy and Training
What is Spiritual Coaching
What is Executive Coaching – How it works
What is Coaching for Managers
How much you can earn as a Coach
Famous and best known small business Brand Strategist, Gerry Foster, will also be speaking at the conference. He will be teaching attendees of the program how to "brand" their coaching services so they can stand out, get noticed, and attract client's right out of the gate.
Originally, Coaching was only used by celebrities, high achievers in the corporate world or top-class athletes. But now, a huge number of individuals are using Coaches to help them reach their full potential both at work and in their personal lives.
It's possible to be running a Coaching business and earning fees in as little as four to six months from starting training. As courses are primarily focused on the real world application of Coaching as both a helping profession and a business.
Seventeen years old and operating currently in 26 countries, Noble Manhattan is focused on making effective Coach training as widely accessible as possible and does its best to cater to individual circumstances. Special arrangements can be made for people with low incomes: "Noble Manhattan has many different payment structures; we always try to find the best arrangement for each individual." Gerard O'Donovan
To find out more information about this topic, please visit our website http://www.noblemanhattanusa.com, or to book your ticket go to the following link http://noblemanhattanusa.com/introduction-to-coaching.
###