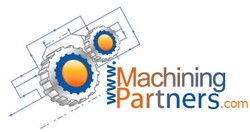 With background in machining we felt first hand the immediate need for a networking platform to locate, connect, coordinate and forge business relations between buyers and sellers of machining services without any fees or foreign competition.
San Jose, CA (PRWEB) March 1, 2011
Online Machining Marketplace Provides Real Economic Stimulus
http://www.MachiningPartners.com provides business-building opportunities for buyers and sellers of machining services.
MachiningPartners announces the launch of MachiningPartners.com, an online machining marketplace and networking platform that brings buyers and sellers of machining services together in a safe and mutually profitable environment.
MachiningPartners.com is connecting manufacturing buyers (purchasing agents, sourcing professionals, engineers etc) and Suppliers ( manufacturers, factories, machines hops, job shops etc) on a common platform to locate partners, connect and establish business relationships in efficient way.
MachiningPartners provides tools such as Private Messaging, Marketplace, Classifieds, Group, Instant Messaging and Forums to help businesses easier and faster locate, connect and conduct business.
The economic meltdown continues to have a devastating effect on the manufacturing industry. With this launch, manufacturers now have a fast, efficient and cost-effective way to purchase machining services. Buyers of machining services can broadcast their proposals to a number of machining service providers with very little effort and no cost. Machine shop operators can receive a steady supply of new business leads without spending a fortune in advertising. There are no fees, subscriptions, membership charges or hidden charges. And no one has to leave the office or even speak to the other party if they don't want to.
The machining marketplace also provides a safe place to do business. That's because buyers' and sellers' reputations are published for all to see. When members know that everyone sees how they conduct business, there is the added impetus to do the right thing each and every time.
With declining sales and shrinking margins, the launch of MachiningPartners.com couldn't have come at a better time. MachiningPartners.com is operated by Low Cost Solution, a company with first hand experience in machining industry which gave birth to the idea of launching MachingPartners.com.
A good percentage of MachiningPartners' members new business comes through MachiningPartners.com. New machining services providers are already seeing increased sales through the site as well. Manufacturers throughout the country are also starting to find machining work from using the site.
Businesses and agents buying and selling machining services who wish to grow their business more efficiently may learn more about this opportunity by visiting http://www.MachiningPartners.com.
###