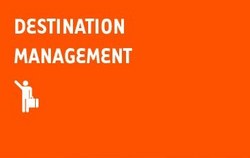 (PRWEB) March 1, 2011
Attracted by the excitement surrounding the G8 and G20 summits, world class meeting planners descended on the very unique and geographically diverse cities of Toronto and Muskoka, Canada. These top-tier meeting planners were given unprecedented access to the senior officials attending these summits and a unique opportunity to showcase Ontario's urban and natural wonders.
As one of the premier destination management companies in Toronto, Congress Canada created a unique destination experience that included nature photography, astronomy and an unforgettable wilderness adventure by float plane and canoe. Fresh from the breathtaking beauty of the Muskoka Region, dignitaries enjoyed a spellbinding cultural tour and private shopping extravaganza in sophisticated, suave Toronto.
"By artfully combining personal preferences of the guests and the eight stakeholders including the Canadian Tourism Commission (CTC), Tourism Muskoka, Tourism Toronto, the Ontario Tourism Marketing Partnership Corporation (OTMPC) and four additional stakeholders, Congress Canada created a slice of Canadian life to tantalize taste buds, stimulate intellect and hopefully entice them back to Toronto and Muskoka for confirmed business," Pam Graham, President of Congress Canada said.
Congress Canada is Toronto's largest destination management and conference management company. In business for over 30 years, Congress Canada services corporations, associations and government organizations throughout the world.
The Association of Destination Management Executives (ADME) is the only global non-profit association dedicated to increasing the professionalism and effectiveness of destination management through education, promotion of ethical practices and availability of information to the meetings, convention and incentive travel industries, as well as the general public.
Further information: Pam Graham, President, Congress Canada pgraham(at)congresscan(dot)com 416-504-4500
###