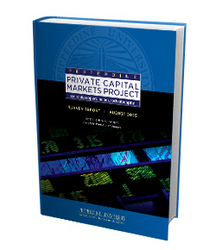 Los Angeles, CA (PRWEB) March 1, 2011
Pepperdine Private Capital Market Project's latest survey invites private companies, angel investors, venture capital, mezzanine, private equity, banks, ABLs, equipment leasing, factors, entrepreneurs, investment bankers, appraisers, limited partners and business brokers to complete the online questionnaire at http://bschool.pepperdine.edu/privatecapital. Pepperdine University researcher Dr. John Paglia will be conducting the survey through Monday, March 14, to better understand the operating and investment behavior among participants.
Respondents will receive the comprehensive summary report in advance of its public release, due in May. The survey contains approximately 35 questions and should take 20-30 minutes on average to complete.
Pepperdine Private Capital Markets Project, located at the Graziadio School of Business and Management's Center for Applied Research, examines the behavior of professionals in the private capital industry based on investment type, expected and historical rates of return, financial ratio thresholds, coupon rate distributions and other investment characteristics.
The study seeks to help private investors and lenders make optimal investment and financing decisions, as well as provide private business owners and entrepreneurs with a better understanding of the true cost of capital, the capital types available to them, and the requirements that must be met in order to raise new capital.
The Pepperdine Private Capital Markets Project is the first comprehensive and simultaneous investigation across 12 major capital market segments. The survey is available at http://bschool.pepperdine.edu/privatecapital.
About Pepperdine University Graziadio School of Business and Management
Founded on the core values of integrity, stewardship, courage, and compassion, Pepperdine University's Graziadio School of Business and Management has been developing values-centered leaders and advancing responsible business practice since 1969, offering fully accredited top-ranked MBA, Masters of Science, and bachelor's completion business programs. More information at bschool.pepperdine.edu/newsroom.
###