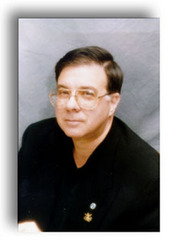 Live side-effect free and without depression. Try CES
Englewood, NJ (PRWEB) March 1, 2011
Drugless treatment of Depression through Cranial Electrical Stimulation was the subject of a webinar released today by the Association of New Jersey Chiropractors (ANJC). Bergen County Chiropractor, Dr. Stephen Press, a renowned expert in the use of CES, was instructing.
Cranial Electrical Stimulation (CES), uses a device which was invented by Dr. Saul Liss, Dr. Press' long time friend and patient, at his Englewood, NJ office, and is FDA approved both for treatment of depression and also for relief of pain. The device is now marketed by the Fisher-Wallace laboratories in New York City, for whom Dr. Press is a member of their medical advisory board.
Thus Dr. Press had the opportunity to work directly with one of the pioneers in CES over the past 30 years, and is one of the leading experts in this field, in the World today.
Dr. Press is the founder, and served as the 1st President of the World Governing Body for Sports Chiropractic, known as the FICS (Fédération Internationale de Chiropratique Sportive), with headquarters in Lausanne, Switzerland and administrative offices in Toronto, Canada. He was appointed by the Minister of Sport of the USSR to serve as Chief physician for the entire Soviet Team at the XVIth Winter Olympic Games in Albertville, France.
###