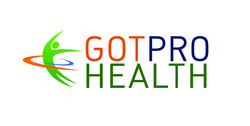 The overall health and wellness of our players is a priority
Washington, DC (PRWEB) March 2, 2011
GotProHealth has developed a unique program to educate current and former NFL players on the benefits and uses of complementary medicine. And, to ensure that players get the best care possible, GotProHealth is creating a national network of providers so that players and their families will have trusted sources for health and wellness care. The NFL Players Association is welcoming GotProHealth as a new member discount program for current and former players and their families. "The overall health and wellness of our players is a priority", says Andre Collins, NFLPA Director of Former Player Services.
GotProHealth is now looking for the best and the brightest complementary medicine practitioners to join this network.
The GotProHealth national network is the only complementary medicine network dedicated to ensuring the highest quality and experience for member practitioners. Each applicant must be licensed and credentialed, and provide multiple references from colleagues in the healthcare field. In addition to being part of the referral network, approved members of GotProHealth will have opportunities to participate in forums and demonstrations for players, post articles, and attend meetings. GotProHealth's website and network are open to the public, further increasing the visibility of complementary medicine's important role not only in professional sports but also in a comprehensive healthcare strategy for everyone.
Complementary medicine includes modalities such as acupuncture, chiropractic, naturopathy, integrative medicine, osteopathy, massage therapy and fitness professionals, to name a few.
For more information or to apply to become a GotProHealth practitioner, go to http://www.gotprohealth.com
###