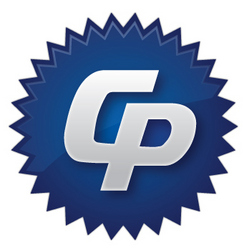 I wanted to create a win-win situation for consumers and contractors.
King of Prussia, PA (PRWEB) March 7, 2011
Certifiedpro.com, a website dedicated to matching licensed contractors with clients, has recently been launched.
This website benefits both service professionals and consumers by bringing together those seeking contracting help with those seeking contracting work.
Consumers are able to use this service, at no cost, to find qualified contractors or companies for desired jobs. Consumers only get the contractors information once the contractor contacts the consumer. We will never send the consumer contractors information, it's up to the contractor to contact the consumer.
In addition to benefiting clients, this website is also meant as a business tool for individual contractors and contracting companies.
Contractors seeking work can register with the site and utilize the resource as a means of low cost advertising. For a low one-time fee, contractors will be entered into the site database and their contact information will be given to clients seeking help in their area.
This website is designed to be simple, user-friendly, and with contractor and client satisfaction in mind.
Ryan Shrum, creator of Certifiedpro.com, is the owner of a contracting business, and therefore understands the industry. His purpose in creating this website was to satisfy consumers' needs to find highly-qualified certified professionals and contractors' desires to obtain a competitive advantage through cost-effective precision advertising. Mr. Shrum stated, "I wanted to create a win-win situation for consumers and contractors."
Mr. Shrum is a successful owner of a contracting business (R&S Hardscaping) that has been growing for over five years and is currently expanding into other business opportunities. He is a member of Duns and Bradstreet, Chester County Chamber of Commerce and the Penn State Alumni Association.
Contact Information:
Ryan Shrum
PO BOX 60219
King of Prussia 19406
Ph: (855) 623-7877
Fax: (855) 723-7877
Email: Service(at)certifiedpro(dot)com
# # #