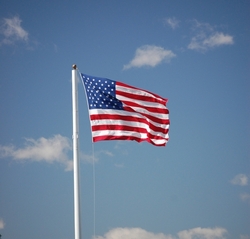 "Ideal Protocol Training instructors are excited to share their experience and knowledge don't miss out!"
Orlando, FL (PRWEB) March 29, 2011
Ideal Protocol Training (IPT) (http://www.idealprotocoltraining) is based out of Orlando, Florida. IPT offers up a fresh new look on the military protocol training world. While they are based out of Orlando, Florida, the courses will also be offered at other prominent cities in the US and they will even come to you to conduct a course.
Presently, Ideal Protocol Training offers two courses. Phase 1 and 2 are each a week-long course, Monday to Friday. Phase one is an overall basic course outlining and introducing information pertaining to flag ceremonies, protocol security, event planning, protocol seating, scheduling, event itinerary, course interaction and course assignments. Phase II is an advanced course, which includes a brief overview of the first course, and then goes into detail on working with event planners, offsite venues, field exercise, dress codes, event conduct and contracts. Class instructors come with over 26 years of experience in the US Military, managing events and operations.
Attending the Ideal Protocol Training (http://www.idealprotocoltraining) course, students build upon their working knowledge and become more confident with planning and coordinating events. Each class offers a selection of resources, books, journals and CDs to support the planning process. Taking one or both courses will surely assist you in your future military protocol endeavors.
# # #