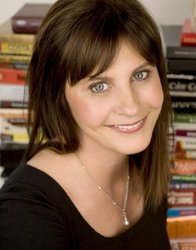 "No matter how well a school is ranked, the methods used in today's schools are outdated and irrelevant to students' needs," says Jenifer Fox.
Southlake, TX (PRWEB) March 1, 2011
Nationally known educator, author and entrepreneur, Jenifer Fox, has been selected as the new Head of The Clariden School in Southlake, Texas to lead a school of the future that promises to be a national model for a personalized approach to help children achieve success not only in school, but in life.
With over 25 years in education – as a public/private school teacher, principal, author, speaker, and entrepreneur – Jenifer Fox brings first-hand knowledge and experience with best practices from around the nation.
Strengths, not Scores, Determine Successful Future
As the founder of the Strengths Movement, Jenifer Fox pioneered a curriculum that builds on the concept of teaching children based on their strengths, not on their weaknesses. She founded the Strengths Movement in Schools to help young people discover their unique paths in life. Ms. Fox believes that young people learn best when they are engaged in real world work that extends beyond the school walls and into the community.
"The Clariden School will be well-served by its choice of Jenifer Fox, a leading scholar, practitioner and leader in the growing realm of strengths-based education," said Patrick F. Bassett, the president of the National Association of Independent Schools(NAIS). "And moving forward, the educational community will be well-served by looking toward The Clariden School as a national model for innovative teaching rooted in customizing delivery to the unique strengths of the learner."
Jenifer Fox and The Clariden School faculty will build on an already exemplary academic foundation to co-create an accelerated program that engages students in blended learning, state of the art technology, the strengths curriculum, and global perspectives while developing critical thinkers based on solving authentic problems.
According to Fox, "Students today are confronted by many realities we did not face. They must learn the realities of global economics, how to follow their strengths, to develop failsafe business enterprises and how to collaborate across continents. The Clariden School's model cultivates inventors and creative risk takers rather than rewarding compliance."
A focus on personalized learning is key to realizing the type of results The Clariden School seeks for its students. While the school will provide the best in instruction for the three Rs, skills that lead to success in life –participation in real world problem solving will take precedence over long days of seat and desk work. Careers, teamwork and learning to develop positive relationships also will receive attention and focus.
Established as an AMI Montessori school in 1986, the school acquired new property and buildings at the Clariden Ranch in Southlake nearly ten years ago and added a high school and a middle school. With the appointment of Jenifer Fox, The Clariden School is translating the upper school Montessori philosophy into a dynamic 21st Century program. The 20 plus acre campus is just across White's Chapel Road from Bob Jones Park in the rapidly growing north side of the city. There are no other non-religious prek-12 independent schools in the area.
While this Dallas-Fort Worth suburb is known for excellent public schools – the Carroll Independent School District is a district of choice for many parents– The Clariden School provides an outstanding option for parents who want their children to receive an individualized high-level 21st Century education in a more personal setting. "Today's parents are looking for something different, not just another independent school that mimics the public school model in a more elite setting but a place where their children can discover exactly who they are and what they can become in life," said Jenifer Fox.
Board President Carl Bush observes, "What singles this school out is its attention to the individual while working in a highly collaborative environment where teachers differentiate instruction and facilitate learning using the most relevant methods. We do not do things just because that is the way other schools have traditionally done things. We do what works for young people, providing them what they need, in the amount they need it and when they need it to remain enthusiastic about learning."
According to Jenifer Fox, "the time is ripe for creating a program that moves away from the impersonal, oversized factory model that uses overall school test scores as indicators of individual achievement. "No matter how well a school is ranked, the methods used in today's schools are outdated and irrelevant to students' needs. Until schools engage students in new ways of the learning—regardless of high test scores—we are not preparing them for future success and happiness."
The Clariden School plans to make room for additional students in prek-12th grade during the coming year. Ms. Fox will use the remaining time before the start of the 2011-2012 to draw upon her many professional contacts from around the country. She is currently assembling a team of well-known educators and entrepreneurial experts eager to serve as resources to the students.
The Clariden School is a non-religious, independent school with full autonomy designed to meet the needs of education conscious parents who want a focused, personalized, education for their children.
# # #