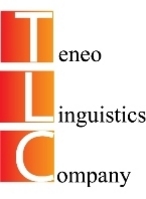 TLC, a multiple award winning company, offers top quality, affordable translation services to the business community.
Fort Worth, TX (PRWEB) March 3, 2011
Teneo Linguistics Company, LLC, founded in 2005 as a full-service foreign language translation company, won the Small Business of the Year 2011 award in Fort Worth, Texas, on February 23, 2011. Teneo received the award presented by the Chamber of Commerce for business growth and performance, outstanding business practices, innovative approaches, customer service strategies, and community involvement. Since its inception, TLC has won several other business awards,including the Mayor's Global Business Award and the Small Business of the Year Award in the Emerging Business category, both in 2008.
ABOUT TLC AND TRANSLATION:
FOREIGN LANGUAGE TRANSLATION is a growing industry in which TLC is a vibrant player, offering quality translation in over 70 different languages. TLC prides itself in providing seamless customer service and affordable solutions to its clients. An army of qualified, educated professional translators and linguists stands behind the excellent quality of TLC's translation products.
TRANSLATION is a creative activity through which consistent messages are carried across languages, borders, and cultures. Products of free online translation services cannot capture cultural and linguistic nuances and do not convey a professional business image. In a globalized world, where communication with partners – speakers of a foreign language – occurs on a daily basis, translations completed through the dedicated service and creative minds of a company like TLC are often the cornerstone of success.
TLC is grateful for the award, which not only provides recognition and motivation for future work, but also spotlights professional translation, a fascinating area of business that many are not familiar with.
For more information on TLC, its products and processes, visit http://www.tlctranslation.com.
# # #