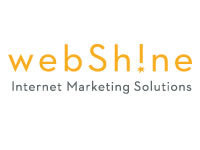 We look forward to taking your website to the top of Google via organic, paid, and local search. Throw in Google Analytics and Google Website Optimizer for a winning combination.
Aspen, CO (PRWEB) March 2, 2011
Lindsay Reither and Lori Calcott are pleased to announce a new search engine marketing marketing and web analytics business, webShine. Located in Aspen, Colorado, webShine creates custom search solutions solutions, and utilizes Google Analytics and Google Website Optimizer to measure results, and improve on site performance.
webShine has a variety of tools in its arsenal which in combination create integrated search strategies. From paid search (PPC) and search engine optimization (SEO), to local search and social media, webShine can take your business to the top of Google, driving high quality traffic, and most importantly new sales.
What makes webShine unique?

Collaboration: webShine operates transparently with consistent customer reviews and reporting each month. The success of our campaigns rests on collaboration and thus we work with the customer to create a search engine marketing team.
Custom Solutions: No two business are the same, and thus successful search marketing requires a custom approach.
Exclusive Relationships: To avoid conflicts of interest, webShine provides search marketing services to one business per location and industry.
High Value: webShine strives to provide high value search marketing and web analytics services through reasonable cost and excellent service.
Results Oriented Solutions: Success is measured against ROI, and thus driving new sales webShine's number one priority.
Focus on Giving Back: webShine is committed to making a lasting positive impact both locally and globally. webShine offers highly discounted rates to non profits, and waive our fees to help small, local businesses in developing countries enter into the online space.
Contact Lindsay Reither and Lori Calcott at webShine to learn more.
###