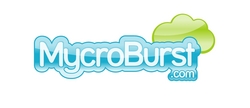 "These contests are a fun way to get professional graphic design, and we wanted to share them with the Royal Couple."
Langhorne, PA (PRWEB) March 3, 2011
MycroBurst.com is honored to announce that its latest unofficial graphic design contest is now open to the public. All are invited to submit an original design for a wedding monogram for Prince William and Kate Middleton. The winning design will be awarded a prize of $500 and an interview posted on the MycroBurst company blog.
The much-anticipated Royal Wedding is scheduled for April 29, 2011. The news is filled with stories about the A-List guest list, and wedding fashion rumors. MycroBurst is excited for the happy couple, and wishes them a long and prosperous marriage.
"MycroBurst has a talented community of thousands of designers who compete to win contests run by businesses and individuals who need graphic design. These contests are a fun way to get professional graphic design, and we wanted to share it with the Royal Couple," announced Adina Berzofsky, Marketing Manager at MycroBurst.com. "Any bride can use MycroBurst as a fun, affordable way to get really special, unique wedding monograms, invitations, thank you notes, and other custom designs."
All may view the contest entries, enter the contest, and vote for favorite designs at:
http://www.mycroburst.com/contests/wedding-monogram-for-prince-william-and-kate-unofficial-contest
May the best design reign!
About MycroBurst.com:
Mycroburst.com, A Guru Corporation company, is the web's leading marketplace for graphic design. MycroBurst brings together our community of graphic designers with clients from around the globe. MycroBurst is a great solution for not only businesses, but also brides who want custom-designed monograms, invitations and stationery, and anything else they can dream of.
Media Contact:
Adina Berzofsky
Marketing Manager
MycroBurst.com / Guru Corporation
877.525.5646
Email: Adina at GuruCorporation.com
###