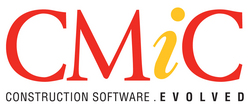 "CMiC offers best in class functionality in the construction management industry," Kermit Dubois, Director of IT, Shawmut Design and Construction
(PRWEB) March 2, 2011
CMiC, the leader in providing software solutions for the construction industry, announced that Shawmut Design and Construction, a national construction firm ranked in the Top 100 on ENR's Top 400 General Contractor list, choose CMiC Open Enterprise v10 to integrate all departments and functions on a single database.
"CMiC offers best in class functionality in the construction management industry," said Kermit Dubois, Director of IT, Shawmut Design and Construction. "Key features that stood out included the thin client/web-based collaboration, the estimating and budget integration, the operations and change management workflow, the strong financials module and reporting, the document management and the business process mapping."
Shawmut had been using stand-alone systems to manage financials, project management, and customer relationship management for over a decade. However, since these systems didn't natively share information, Shawmut developed elaborate custom applications and routines to exchange critical project information, streamline usability and reduce double entry. With an impressive amount of projects ongoing at one time, and with operations across the country, Shawmut found that this system set-up wasn't able to keep up with the company's growth, said Dubois.
After an extensive review that included Shawmut employees participating in an initiative to evaluate and define all current business processes to find potential efficiencies, Shawmut narrowed the field to three construction software systems. A team of experienced employees were selected to participate in the review of these systems, and based their operational expertise, CMiC was selected. "One solution was not mature enough for our needs, and the other was too similar to our previous system to provide any significant process improvements," said Dubois of the other two finalists.
"Shawmut is a strong player in the markets that we specialize, and we plan to continue and grow in these markets," said Dubois. "With the increased project visibility, reporting and stronger execution that CMiC software provides, we will increase our competitive advantage. CMiC's technology stack is designed for growth and we plan to build on the functionality that CMiC offers to add even more functionality for Shawmut users."
"CMiC is pleased that Shawmut has joined our expanding list of technologically advanced clients that have recognized that is better to take advantage of the multi-million dollar research and development investment in CMiC has made over the last 36 years in developing an ERP solution with AEC industry specific functionality," said Jeff Weiss, Vice President of Sales and Business Development at CMiC, "rather than spend millions of dollars of their own money to proceed with an industry specific but non-scalable solution."
About Shawmut Design and Construction
Shawmut Design and Construction is a national construction management firm with offices in Boston, New York, Providence, Las Vegas and New Haven that builds projects from coast-to-coast. Shawmut is a national construction management firm that builds exciting projects for distinguished clients within the following markets: academic, commercial, corporate interiors, cultural and historic, gaming, healthcare and science, hotels, restaurants, retail, and spas and health clubs. With offices in Boston, New York, Providence, Las Vegas and New Haven, Shawmut's main objective is to deliver exceptional, personalized service to clients. Shawmut truly listen to clients' goals and concerns while implementing comprehensive tools and services. Shawmut successfully performs some of the most difficult and challenging projects while delivering on-schedule, within budget and to the highest quality.
About CMiC
CMiC is the leader in creating the most advanced and technologically open enterprise-wide software solutions for the construction industry for over 35 years. With some of the largest AEC/O organizations in North America as clients, CMiC has unique insight into the business needs of the industry. CMiC Open Enterprise v10 is most advanced construction software solution ever created that lowers costs, improves productivity and increases interoperability.
# # #