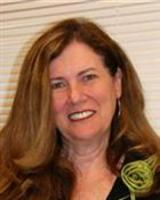 Woman owned business manages...Effective mediation program -- not just compliant...
Altamonte Springs, FL (PRWEB) March 2, 2011
The Mediation Center Southeast, a woman owned business, announces the management and expansion of the Foreclosure Mediation Program, a woman owned nonprofit 501 (c) 3 which is a court approved alternative to the Residential Mortgage Foreclosure Mediation (RMFM) statewide in Florida.
The Foreclosure Mediation Program is under the direction and guidance of Mediator/Attorney Leanne Levett. Partners of The Mediation Center Southeast are Colleen Sharkey, CEO; Mike Gross, EVP of Operations; Scott Banta, VP - Facilities and Branches, and Jim Harte, CTO; Advisors include Attorney Berry F. Laws III, partner with the law firm of Martin, Leigh, Laws & Fritzlen P.C., and REO broker Benny Nassiri, of Asset Financial Network, who are industry experts with many years experience in default support services.
Attorney Levett was instrumental in developing the first foreclosure mediation program in Florida in the 18th Circuit, in Seminole County, Florida, and has expanded the program to include all Circuits by request of the parties.
The mission of the Foreclosure Mediation Program and The Mediation Center Southeast is offering an effective mediation program --- not just compliant with the Florida Supreme Court Administrative Order. Florida requires mediation for every homestead property filed with the court for foreclosure, and prescribes a specific, but minimum process. The management team of The Mediation Center Southeast and Foreclosure Mediation Program has experience in connecting resources which provides a more effective process. In addition to offering the customary mediation services including scheduling coordination, providing the venue and the certified mediator, this service provides a management system which allows servicers, GSE's, and law firms to have streamlined scheduling and coordination. The fact that this is a woman owned business helps lenders/servicers in fulfillment of their diversification supplier program requirements.
The Mediation Center Southeast is headquartered in Altamonte Springs, Florida and provides mediation services statewide. In addition to the Foreclosure Mediation Program, services are provided for all areas of mediation, arbitration and private judiciary matters. For information please contact: info(at)tmcse(dot)com or call 407-749-1833. http://www.tmcse.com
Foreclosure Mediation Program developed by Attorney Leanne Levett is a nonprofit 501 (c) 3 connecting resources and assisting many community based programs throughout Florida. Contact : info(at)fmpse(dot)org or http://www.fmpse.org.
###