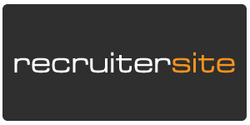 "Collectively there around 5000 recruiters in the network"
(PRWeb UK) March 2, 2011
Recruitersite.co.uk, one of the UK's leading online recruitment advertising platforms, today announced its latest exciting initiative to help the UK recruitment SME's with the launch of its Discount Partners Group.
The idea of the Discount Partners Group is to bring together recruitment industry suppliers to help drive down costs for all the partners clients whilst helping to encourage recruiters to take advantage of the resources and potential savings offered by each participating company.
As Scott Taylor, Director of Recruitersite.co.uk explained, "using our website, recruitment blog and e-recruitment community group on LinkedIn, we're able to offer special discounts for our partners clients and regularly promote their special offers and latest offerings. Collectively, there are more than 5,000 recruiters in the network. Working alone, it's harder to get your voice heard. By working together however, we all benefit. Suppliers enjoy free promotion and the potential to gain new business and, most importantly, SME's get a fair deal."
Several recruitment industry providers have already signed up to this innovative new and free partnership, including the online Recruitment Intelligence Company Innovantage; the online recruitment marketplace Gatszu; Eboss, a web-based recruitment software company and Back-Office4U, an outsourced payroll & financial services provider.
Stuart Murray, MD of Gatszu.com told us "the synergy between providers to the industry is very strong, so it makes absolute sense to work closer together with a clear aim to do better for all. We have already seen enquiries and business increase by joining the discount partners group, and are just about to announce to our recruiters the good news about the large discount they can expect off recruitment advertising courtesy of Recruitersite.co.uk."
Over the coming weeks and months, the Discount Partners Group will be looking to extend its network across all fronts of the Recruitment & Staffing supply chain. As Scott Taylor concluded "the more that join the group, the more everyone will be able to expose their services to potential new clients. Quite simply, if you're a supplier, franchise group, or support network, you've got nothing to lose, as it's entirely free. The only commitment you're making is to help each other succeed in this competitive marketplace.
This press release was supplied by Scott Taylor of Recruitersite.co.uk For more information please visit http://www.recruitersite.co.uk or call Scott Taylor at Recruitersite.co.uk on 0845 604 8343 or email: scott(at)recruitersite(dot)co(dot)uk
# # #