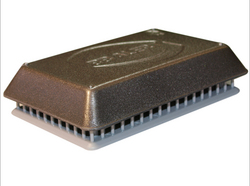 One of the biggest risks comes from bringing bed bugs home from a business or leisure trip, having staying in a hotel or resort with a problem
Saint Louis, MO (PRWEB) March 4, 2011
One of the tricky things about Bed bugs is their ability to spread to different areas. Described by entomologists at the University of Kentuky* as efficient hitch-hikers, bed bugs cling to peoples' clothes, luggage and personal items enabling them to travel great distances – without buying a ticket!
The costs of treatment and anxiety caused by Bed bugs are well documented and all possible precautions should be taken to avoid introducing them to your home. "One of the biggest risks comes from bringing bed bugs home from a business or leisure trip, having staying in a hotel or resort with a problem" explained the pest experts at MidMos Solutions. MidMos provided the best ways to defend you and your family from the insects with these simple and effective tips when travelling.
Top travel tips for Bed Bug prevention:

Check your destination in advance of travelling – there are a number of excellent websites available allowing you to check whether your destination resort has had any history of problems with bed bugs. http://www.bedbugregistry.com is a free, public database of user-submitted bed bug reports from across the United States and Canada. If your destination hotel is in the list – you may want to re-book.
Luggage liners - Use luggage liners when away on leisure or business trips to ensure bed bugs cannot hitch a ride back home with you at the end of the trip. If you suspect that your luggage is carrying more than just your clothes and belongings, keep your suitcase and bags isolated and away from your bedroom on your return home, and have it checked by a professional immediately.
Your Linen – everyone comes home from a business or leisure trip with a case full of used linen. Take a bed bug proof linen bag with you to use whilst away and and on your return store dirty linen away from the clean linen. Hot wash and dry linen that you suspect may contain bed bugs (bear in mind your washing instructions though!)
Monitor for bed bugs at home on your return – do a post trip bed bug check at home, to make sure you haven't bought any unwelcome visitors home with you. Bed bugs can be difficult to spot due to their size, liking for small hiding places and nocturnal habits, so increase your chances of finding any problems by using a bed bug monitor system, for more information on monitoring of bed bugs visit http://www.bedbugmonitoring.com.
If you have bed bugs - Call a professional that has trusted references – some pest controllers are better than others, so be sure yours is experienced and successful against bed bugs. Finally, perform a "post-treatment bed bug check" to make sure the problem has been elevated. Using an active bed bug monitor will help you to do this more accurately.
To learn more about early detection and removal of bed bugs, please visit BB ALERT online or to see the population dynamics model that shows how many bed bugs come from just one mated female in six months - http://www.bbalertshop.com.
Source: http://www.dailymail.co.uk/travel/article-1360590/British-Airways-passenger-bitten-bed-bugs-long-haul-flight.html
*http://www.ca.uky.edu/entomology/entfacts/ef636.asp
###