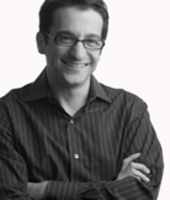 A San Francisco office is the next logical step in Trinity Ventures' investment strategy of being up close and personal with early stage entrepreneurs
Menlo Park, CA (PRWEB) March 2, 2011
Trinity Ventures, a leading early-stage boutique venture capital firm headquartered in Menlo Park, announced today that it is opening a new office in San Francisco. Although the office is not officially open until March, Mike Mettler and Sachin Rekhi are both currently incubating their starts-up in the new office space.
"A San Francisco office is the next logical step in Trinity Ventures' investment strategy of being up close and personal with early stage entrepreneurs," said Dan Scholnick, General Partner at Trinity Ventures. "We're seeing more startup activity in San Francisco than ever before. Our goal with this new office is to provide another easy way for entrepreneurs to access resources, advice or guidance so that there is nothing to hold back a talented team of entrepreneurs from launching their start-up."
"In the very early stages of start-up formation, it's critical for entrepreneurs to spend their time wisely. One of the smartest things that they can do is to surround themselves with the right resources to ensure maximum efficiency," Sachin Rekhi, CEO and Founder of Connected HQ, and former Trinity Ventures EIR said. "Working in this office, having all of Trinity's resources available to me, I know that I can fast-track my start-up by months if not years."
"A lot of investors say that they are entrepreneur friendly. The people at Trinity Ventures actually are. Patricia Nakache and Dan Scholnick have consistently offered me valuable advice and guidance throughout the years regardless of our investment relationship," said Yan-David Erlich who just joined Trinity Ventures as an EIR and will be spending significant time in the new San Francisco office. "This new office is just another indication of Trinity's dedication to providing resources to entrepreneurs."
Prior to joining Trinity as an EIR, Yan-David was the founder and CEO of ChoiceVendor, a software-based services company focused on information transparency for small and medium sized companies, which was acquired by LinkedIn. Prior to that, he founded Social.IM, a social network instant messaging client, which was acquired by iSkoot (now Qualcomm). Yan-David is an active angel investor and advisor.
The new Trinity Ventures office is located on 455 Valencia Street, between 15th and 16th Street in the Mission District. The office will be headed up by Dan Scholnick. Once the office is officially open, Trinity Ventures will be hosting meet-ups, events and office hours for interested entrepreneurs. Entrepreneurs interested in learning more about the space and the resources should contact dan(at)trinityventures(dot)com.
About Trinity Ventures
Founded in 1986, Trinity Ventures, a boutique firm, partners with passionate entrepreneurs to transform revolutionary ideas into reality. With over $1 billion under management, Trinity Ventures was founded on the principle of personal engagement and mutual respect with the entrepreneurs we fund. Trinity Ventures focuses on early stage technology ventures with a particular emphasis on digital media, cloud computing, internet services, mobility, security and software markets.
Trinity Ventures has invested in more than 100 ventures, including such leading companies as Affinity Labs (acquired by Monster.com), Aruba Networks, Bix (acquired by Yahoo!), Blue Nile, Crescendo Communications, Extreme Networks, Forte Software, IntruVert Networks, LoopNet, Modulus Video, Network Alchemy, Photobucket, SciQuest, Speedera Networks, Starbucks, Sygate Technologies, and Wall Data.
###