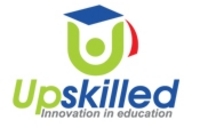 (PRWEB) March 4, 2011
The promise of a ten-billion dollar package for rural Australia may have helped Julia Gillard win the vote, but according to new research released today, regional Aussies are still at a serious disadvantage when it comes to their career.
In a study of 1,000 Australians, results showed that 87% of the nation believes that rural Australians do not receive the same training and on-the-job opportunities as their metropolitan counterparts.
The report, commissioned by Upskilled, one of Australia's leading RTOs (registered training organisations), also revealed that 1 in 2 (49%) rural Australians feel their relationships, health or general wellbeing are suffering due to dissatisfaction and frustration in their career - a figure that rises to 62% amongst 18-29 year-olds.
Rural communities are right to be concerned about the rate at which young people are leaving home never to return – this trend shows no sign of slowing, with 22% of 18-24 year-olds planning to up sticks and move to major cities in search of better training and workplace opportunities.
"So many people in rural Australia feel that they are missing out when it comes to opportunities to grow in their profession and develop new skills," comments Managing Director of Upskilled, Joel Gage, "What's worrying is how many people see moving to a metropolitan area as the only solution. With our new initiative 'Upskilling Australia' we'll be offering residents in 50 different locations across Australia the chance to boost their career prospects and skill base by providing free professional training courses. It's only a start but we hope it will show regional Australians that training opportunities do exist for them."
The research also revealed that:

The battle of the sexes breaks even, with 51% of both men and women being unhappy with their on-the-job training opportunities
Tasmanians are the state most on the move, with 1 in 4 (25%) planning a career based relocation
Rural Victorians are the most optimistic about their work place opportunities, with 23% claiming regional opportunities match those of metro areas
Northern Territory citizens are the most damning of opportunities to upskill rurally, with 100% asserting that metro work opportunities outweigh regional
Upskilled provides business courses to thousands of students at over 70 regional and metro locations across Australia. Most courses attract government funding and come at no cost to the business or employee. Training is delivered to suit via a choice of classroom, online e-learning or customised sessions at the workplace and provides nationally recognised Certificate IV and Diploma training.
For more information on 'Upskilling Australia', to find out about the courses available or to enroll in one of Upskilled's many training programs, simply visit http://www.upskilled.edu.au To enter or nominate a friend, colleague or family member for the "Upskilling Australia" initiative, email entries(at)upskilled(dot)com(dot)au
# # #