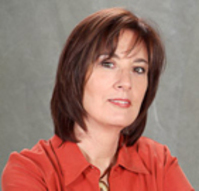 "Unlike many foundations that see themselves as seed funders," Ms. Quinn said, "Mona Foundation accompanies projects long-term as a trusted advisor, helping them enact their own plans for development."
Kirkland, WA (PRWEB) March 3, 2011
Mona Foundation (http://www.monafoundation.org) supports grass roots educational initiatives and raising the status of women and girls around the world. It started in 1999 with three projects which supported 450 children. Today it works with 19 projects in 10 countries serving over 30,000 children and their families.
As part of its internal capacity building to support this exponential growth, Mona Foundation has named Gaellen Quinn as its new Executive Director.
Ms. Quinn first worked in the development field in Brazil where from 1988 to 1991 she was an unpaid volunteer to a social economic development project in the Amazon. That experience sparked an abiding interest and though she returned to the US to work in the corporate world, she eventually got a Masters Degree in International and Community Development and switched careers.
She started with Mona Foundation in 2007 as a Development Officer and was subsequently promoted to Development Director in 2008. In her new capacity as Executive Director, Ms. Quinn will be responsible for supporting Mona Foundation's strategic growth plan to continue to expand to be able to support more projects and children.
"Unlike many foundations that see themselves as seed funders," Ms. Quinn said, "Mona Foundation accompanies projects long-term as a trusted advisor, helping them enact their own plans for development. We become partners and friends with those working on the ground in countries like Haiti, Cambodia, Tanzania, Panama, India, Mongolia and Brazil."
"Development is not just about resource-poor countries becoming more materially developed," Ms. Quinn continued. "It's about all of us. We are all developing and learning – striving to understand how to create a world devoid of poverty and war. Mona Foundation is dedicated to that quest and we're in a position to learn what's working in diverse cultures and countries. It's exciting to part of it."
Mona Foundation enjoys broad community support. In October 2010 Mona Foundation was voted Best Favorite Charity of Western Washington from amongst more than 120 nominees. In February 2011 Mona Foundation was chosen by Banyan Branch, a Seattle based social media agency as its charity of choice for one year of pro bono work to expand its community reach and services through social media. Most recently, the Greater Kirkland Chamber of Commerce. Kirkland, Washington, chose Mona Foundation as the beneficiary of its annual charity auction.
Founded in 1999, the Mona Foundation is a nonprofit organization that supports grassroots educational initiatives across the world. Its main objectives are to provide quality education to all children, to raise the status of women and girls, and to build community capacity in areas where its partner projects are located. The Mona Foundation achieves these objectives by giving 100% of designated funds, and 97% of general funds, directly to its projects to-date impacting the lives of more than 30,000 children, women and their families. In addition, the Mona Foundation provides logistical and material resources, as well as technical trainings and strategic consulting for its projects. Some of the projects supported include a school for children of immigrant farm workers in California, a secondary school in Tanzania that now provides a dormitory making it safe for girls to attend, a school in Haiti for street children, and a training institute in India that teaches women practical income-generating life skills. The Foundation is based in the Seattle area and was voted the "Best Favorite Local Charity of Western Washington" for 2010 by KING5 and Evening Magazine. For more information about Mona Foundation and the projects it supports visit http://www.monafoundation.org.
###