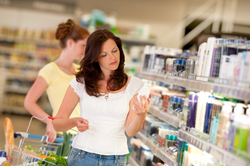 "We're finding that mobile apps are an ideal option for in the moment ad testing, retail and shopper insights, and research participants are engaging with the method with much enthusiasm." Dave King, Techneos CEO
Vancouver, Canada (PRWEB) March 4, 2011
Techneos Systems. Inc (Techneos), industry leader for mobile market research solutions, today announced the launch of Survey On Demand Application 2.0 (SODA 2.0) which offers barcode scanning & video capture for Android smartphones and tablets to gather actionable insights in mobile data collection and mobile market research.
The existing SODA application, launched in 2010, enables highly customized survey design and deployment to an application ("app") on mobile devices across all major mobile operating systems including iPhone/iPad, Android, Blackberry, Windows Mobile and Nokia.
Today's release of SODA 2.0 delivers the ability for researchers to capture barcodes and videos on just about any Android smartphone or tablet. It allows researchers to reach a broader audience on user-friendly touch screen devices. Adding to existing support for GPS and photo capture, SODA 2.0 is equipping the market research industry with an unprecedented variety of options for validating data and complementing existing methodologies.
"Market research professionals are becoming increasingly savvy to the role that mobile devices play in their respondents' lives," said Dave King, Techneos' CEO. "Delivered effectively, mobile devices are an appealing way to capture qualitative and quantitative research data at the point of experience, rather than to use another means which relies on a person's memory. We're finding that mobile apps are an ideal option for in the moment ad testing, retail and shopper insights, and research participants are engaging with the method with much enthusiasm."
The rapid adoption of tablet devices has created the demand for Android tablet-compatibility of the Techneos' SODA platform. Researchers are conducting interviews on the user friendly interface with respondents while in-store or in-field, capturing and uploading photographs easily, rather than using labour-intensive paper methods or completing web surveys which rely on recall. The SODA interface, whether delivered on mobile or tablet, offers bar code scanning, GPS and photo capture to build geospatial and multimedia overlays on top of typical diary or interview research.
The release includes further enhancements to increase performance for use in emerging markets. Aaron Pazurik, CTO, said that "The SODA platform's lean efficiency is important to clients in all regions. Wireless network speeds and device options are not equal in every region of the world, so we work hard to keep our software optimized for all kinds of mobile devices globally. For example, if a research project is undertaken in India to capture the photo and GPS coordinate of a local retail store, SODA will adapt to minimize strain on data usage and survey costs, while still effectively capturing the in-store environment. "
"As smartphones have become more sophisticated, so have our opportunities to gain market insight," said Sean Conry, VP Sales, Techneos. "Researchers can now understand more about what happens at the point of experience than ever before. In an era of declining response rates to traditional forms of research, we are finding new ways to make market research engaging for participants and to answer urgent business questions."
About Techneos Systems Inc.
Techneos is the global leader in mobile market research solutions.
Using mobile survey, feedback, panel, ethnography and digital diary solutions on any mobile device (including iPhone, Android, Blackberry, Nokia and Windows platforms) they provide insightful information of peoples' expectations, motivations and intentions for partners and customers in over 200 languages.
Techneos has provided mobile research capabilities to corporate entities, global market research organizations, advertising agencies, academic institutions and governments, in over 50 countries worldwide, for more than 15 years.
# # #