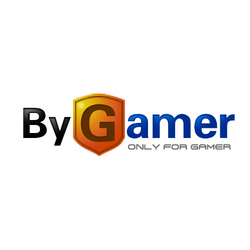 Bygamer.com Specializes in MMORPG related products since 2007 with legal offers and good customer service.
Temple, TX (PRWEB) March 4, 2011
Hot news for the EverQuest fans, BYGAMER has now offered 8% discount link for power leveling related to EQ game. The offer will be valid up to 21st March only.
As a rising star in virtual currency trade market, BYGAMER is stable, fills the vitality and fast development website. As same as most trade platforms, world of warcraft Gold, EQ Plat, Rift Gold, Runescape Gold, EVE Isk are the best sellers at BYGAMER. In order to return EQ players who supported BYGAMER last year, BYGAMER decide to provide this great offer to all users. "Only we do great service to satisfy each customer's requirement and let them get the most benefit from us, BYGAMER can have an excellent prospect." Said by Mr. Kevin Fenn, CEO of BYGAMER. Cause enormous attraction by 8% discount, there should be numerous of EQ players will notice this activity. BYGAMER have strong faith to attract more new users in 2011 based on a series of promotional activities.
BYGAMER is pretty fast in providing attractive offers to the gamers. The gamers should visit the website regularly in order to get in touch to the latest news about their favorite games and the hot offers and discounts. It will be a good idea to join the BYGAMER as a gamer and enjoy cost effective services with a solid qualitative support. In case of any problem related to power leveling or buy WOW Gold, the help and support of the BYGAMER in the form of live chat is always ready to help the customers in all issues. Alternatively, email support can also be a nice feature to use without wasting your time.
Some professional players have not much time for leveling up by themselves or they prefer to play directly with a high level character rather than start from the lowest. BYGAMER will be always there to provide the nonstop quality facilities for an ideal entertainment and passion in the gaming world. BYGAMER has a professional and skillful power leveling team to advance your character to get a higher reputation in the game.
Not only EQ power leveling service, customer can also get a best discount for other service. Power leveling for World of warcraft is the hottest service for MMORPG gamers. WOW players usually like to choose this service to level their characters or farm WOW Gold in game. These services will surely make you more interested and deliver you the required power leveling efficiently. These power leveling services are available at the lowest price on BYGAMER.
###