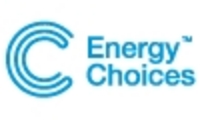 Consumers should not put off making a switch any longer.
(PRWeb UK) March 4, 2011
Energychoices.co.uk is urging people to compare energy prices and switch where possible, after EDF Energy becomes the last of the major energy suppliers to put up its prices.
All of the "big six" energy suppliers have now put up their gas and electricity prices, making it an ideal time to compare energy tariffs and switch onto the cheapest deal, according to Energychoices.co.uk.
With all these price changes now out of the way, Energychoices.co.uk is urging customers to get online and find themselves the best energy deal possible.
Chris Eagle, commercial manager at Energychoices.co.uk, says: "All the major energy suppliers have put up their prices, and consumers should not put off making a switch any longer.
"Energy prices across the board are on the increase no matter what, so you need to yourself a favour and cut costs where possible."
British Gas launched the cheapest energy deal on the market last week when it revealed the WebSaver 11 tariff.
The WebSaver 11 offers customers a 6% discount on British Gas' standard tariff until the end of May 2012, and is the cheapest online deal around.
Eagle says: "Although this is currently the cheapest energy tariff on the market, there is only limited availability, so if it sounds like it would suit your needs, you should sign up today."
Switching is an easy and painless process, all you have to do is find the right supplier and tariff for your needs and sign up.
Your new supplier will contact your existing energy supplier and agree a switchover date, which will be around four weeks after you sign up.
Nevertheless, Energychoices.co.uk has put together the following tips to get you started:
1. Research your bills - Get out your old bills, read your meters, and see work out how much you are actually spending on your gas and electricity
2. Find the best deal - Get online and compare how much you can save if you switch
3. Reputation matters - Check out customer service ratings as this counts for a lot when it comes to energy suppliers and could sway your decision
4. Don't be loyal - there is no need to feel loyal to your current supplier, just follow the cheapest tariff that suits your needs
*Notes for editors
Energychoices.co.uk is a energy comparison website which offers comprehensive and impartial advice on home energy services. It is an independent service for consumers who want to compare gas and electricity prices and save money on their bills.
# # #