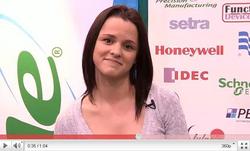 Memphis, TN (PRWEB) March 7, 2011
Kele, Inc., the leading supplier of building automation products, services, and solutions headed to Las Vegas at the end of January to showcase its capabilities at the largest trade show in the building automation industry--AHR. At the show Kele documented several customers' reactions to the question, "Why do you buy from Kele?"
The YouTube video, found at http://www.youtube.com/keledotcom#p/u/0/H8WdIxYSLTQ , highlights several reasons why Kele customers keep coming back. From in-stock parts and quick shipping that enables a quick turnaround to end users, to a broad selection of products online and in print backed by outstanding customer service and technical support.
If you have a building automation need, call Kele today, and let us show you how we can make it easy for you!
For more information about Kele visit http://www.kele.com, or call 888-397-5353 today.
# # #