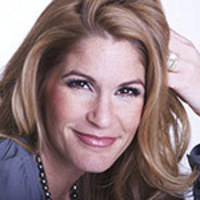 San Antonio, TX (PRWEB) March 5, 2011
Dani Johnson will be appearing on "The View", Friday, March 4, 2011 The show will highlight Dani's experience as ABC's Secret Millionaire and the impact it had on her life as she spent an entire week in one of the country's poorest areas assisting three different organizations in their service to the needy in their communities.
The View, recipient of a Daytime Emmy Award for "Outstanding Talk Show," is ABC's popular morning talk and entertainment program, featuring a team of dynamic women of different ages, experiences and backgrounds discussing the most exciting events of the day. The program has received critical acclaim since premiering and is broadcast live weekdays from New York City. The View features ABC News correspondent Barbara Walters, moderator Whoopi Goldberg, comedian Joy Behar, actress/comedian Sherri Shepherd and former Survivor participant Elisabeth Hasselbeck.
This appearance comes on the heels of Dani's recent interview on "The Oprah Winfrey Show" on February 17, 2011 where she appeared with sisters Ellen and Helen of "The Love Kitchen" who Dani served with on the Secret Millionaire episode. "Secret Millionaire" is a one hour series. While there, Dani survived on welfare level wages, volunteered her time and searched her heart to determine how much of her own fortune to gift the community heroes she met. "Secret Millionaire" airs Sunday, March 6, 2011.
Raised on welfare, pregnant at 17, homeless at 21, and a millionaire at 23 – now multi-millionaire entrepreneur, best selling author, internationally sought after speaker, and radio talk show host. Dani Johnson knows what it takes to overcome adversity and succeed in life. As a Business, Finance and Relationship Expert, her unique strategies have literally transformed the lives of thousands, empowering and equipping them with the knowledge and skill to achieve the impossible.
Through her dynamic training programs many of her clients, from executives to stay-at-home moms, have become debt free, received promotions and salary increases, raised sales and profits, improved relationships and gone on to earn six and seven figure incomes.
Dani regularly consults, mentors, and coaches people from all walks of life and career paths, regardless of position or status, on career advancement, personal achievement, business growth, leadership development, marketing and profit strategies, relationships, time management, wealth attainment and spiritual issues. Her passion is helping people break through barriers that stop them from experiencing true freedom emotionally, mentally, spiritually, and financially.
Dani is President and founder of DaniJohnson.com, a personal achievement and corporate training company. Dani and her husband Hans are also the founders of King's Ransom Foundation, a non-profit charity dedicated to serving people in need worldwide. Dani and Hans believe strongly in the need for successful people to give back to local communities and charitable organizations that are working to take care of orphans, widows, and those who are hurting by providing them with food, clothes, shelter and education so they can experience a new start on life. Dani is passionately dedicated to her husband Hans, 5 children, 3 grandchildren, and her relationship with God.
Dani recently returned from India where she spent two weeks speaking to hundreds of thousands teaching her success principles as well as volunteering at several charities she supports overseas.
###