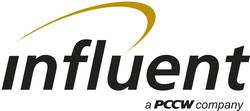 "As a company, we enjoy celebrating the holidays with company luncheons or parties, but nothing brings our employees together like reaching the common goal of helping our communities."
Dublin, OH (PRWEB) March 7, 2011
Employees of Influent hold events throughout the year to help communities where they are located. This is especially meaningful during the winter season and employees are proud to announce that over 400 pounds of food, hundreds of winter clothing items, and over $5,000 in direct contributions were contributed to various community service organizations and individuals during this past holiday season.
Mr. Jason Lancaster, Influent's Vice President of North American Operations, said, "Influent, which operates contact centers throughout the country and in Panama, has a very active employee base which works with a variety of wonderful local organizations and has a positive impact to the community. When possible, Influent employees want their contributions to help the less fortunate within their own communities. In three separate instances employees collected donations to benefit some of their own co-workers who experienced personal tragedy last year."
Influent employees generously donated to a diverse group of charities, including the Salvation Army, Red Cross Haiti Relief Fund, Southern Iowa Economic Development Association, Quanada Women's Shelter, Relay for Life, Mid-Ohio Food Bank, The Arthritis Foundation, and Adopt-A-Family. They also gave their time to help people in need by participating in area shelters, fundraisers, walk-a-thons and fun runs across the country.
Mr. Andy Jacobs, Influent's President and Chief Executive Officer, said, "As a company, we enjoy celebrating the holidays with company luncheons or parties, but nothing brings our employees together like reaching the common goal of helping our communities. We gain so much from the workforce talent in the communities where we are located and it is very special to be able to give back to those communities."
About Influent – PCCW Teleservices
Influent is an operating company of PCCW Teleservices (PCCWT), a subsidiary of PCCW Limited. PCCWT offers clients world-class, global contact center and BPO services in all facets of voice and non-voice customer service, technical support, sales, retention, and other business processes. Operating a global network of multi-channel contact centers, PCCWT provides support in languages covering 65% of the world's population. PCCWT and Influent are consistently ranked among the leading contact center service providers. With over 7,000 agent positions in the USA, Panama, mainland China, Hong Kong and the Philippines, PCCWT provides local and multinational companies wide array of skills to service more than 35 million customer contacts annually. To learn more, please visit us at http://www.influentinc.com and http://www.pccwteleservices.com, or call us at 1-800-856-6768.
About PCCW Limited
PCCW Limited (SEHK:0008) is the holding company of HKT Group Holdings Limited (HKT), Hong Kong's premier telecommunications provider and a world-class player in Information and Communications Technologies. PCCW also holds a majority interest in Pacific Century Premium Developments Limited, and overseas investments including the wholly-owned UK Broadband Limited.
As the provider of Hong Kong's first quadruple-play experience, PCCW/HKT offers a range of innovative media content and services across four platforms – fixed-line, broadband Internet access, TV and mobile. In addition, the Group meets the sophisticated needs of the local and international business community, while supporting network operators with cutting-edge technical services and handling large-scale IT outsourcing projects for public and private sector organizations. To learn more about PCCW and HKT, please visit http://www.pccw.com.
# # #