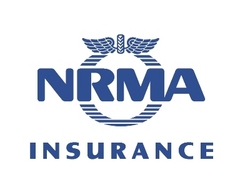 NRMA Insurance is proud to support organisations that work to make safer and more resilient communities
(PRWEB) March 10, 2011
NRMA Home Insurance has launched the 2011 Community Grants Program, an initiative that provides funding to community groups across the country to help make communities safer.
The program is open online now until 31 March to organisations working in the areas of crime prevention, road safety, emergency readiness and response and the environment.
NRMA Home Insurance Spokesperson Emily Gatt encouraged local community groups to apply for a grant.
'Over the years we've supported a number of fantastic community organisations that have helped to make a difference to local issues.
'NRMA Insurance is proud to support organisations that work to make safer and more resilient communities,' said Ms Gatt.
Since 2003 the Community Grants Program has given more than $4 million to over 1,000 community projects right across Australia - last year, in NSW and the ACT alone, 75 groups received grants totalling more than $300,000.
Community groups interested in applying for a Community Grant are encouraged to visit nrma.com.au/grants. Applications close at 5pm Thursday, 31 March 2011.
For more information on the NRMA Insurance Community Grants program, call into your local NRMA office.
NRMA Insurance is a leading insurance provider, offering Home Insurance, Car Insurance, Motorcycle Insurance, Travel Insurance, Business Insurance, Boat Insurance, Health Insurance and Caravan Insurance in NSW.
# # #