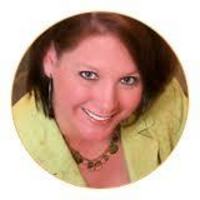 After 20 years in law enforcement, Driver's B**L S**T detector is a finely tuned machine…able to spot a lie before a single word is spoken.
Washington, DC (PRWEB) March 8, 2011
Charlie Sheen is clogging our Twitter feeds, high jacking news broadcasts and fueling internet speculation about his mental health, substance abuse and anger management issues.
You have heard his revelations about the tiger blood running through his veins, the way is brain is not of this terrestrial and how he is bi-winning the game of life.
Does Charlie really believe these statements? Or is he a mega-media machine, determined to pull off a great con? Couldn't he in fact be deluded, possibly severely mentally unstable?
It's difficult – if not impossible – for the average person to make sense of the inundation of Sheen statements.
Which is where Janine Driver comes in.
Driver is an expert in Human Behavior and Communication – specifically in the fields of body language and detecting deception. After 20 years in law enforcement, her B**L S**T detector is a finely tuned machine…able to spot manipulation or lies before a single word is spoken.
"Human behavior and communication are fascinating...what we do and why we do it. Sheen's outlandish behavior is so over the top, it's concerning many. Is he a cunning PR genius (hell bent on creating buzz – ANY buzz – in the hopes of having the plum offers pour in) or is this a downward spiral into madness? I could literally spend weeks analyzing his every movement, searching for signs of depression, deception and denial…trying to determine which it is."
-- Janine Driver, Psychology Today, March 3, 2011
As Sheen trips down a slippery slope into infamy or obscurity, Driver is closely following his actions and behavior – her expert evaluation has been sought by international media seeking to bring even a small sense of rationality to viewers.
"When we see Charlie Sheen as a viewer from the TV screen, we get scared because he's got these micro-expressions of rage. (He) leaks contempt (and) arrogance."
"Truthful people convey information. Liars try to convince us of something."
"The way he talks about his boys, there's no evasion like he sometimes uses with other topics. There's just sadness."
-- Janine Diver, AOL News, March 3, 2011
Hey….they don't call her The Lyin' Tamer for nothing!
Since retiring from the ATF, Driver has trained thousands of law enforcement officers (including CIA, FBI, Scotland Yard) and everyday citizens to decipher fact from fiction, and conduct powerful interrogations by building solid rapport and deciphering body language. Her expertise is sought by Fortune 500 companies and media outlets such as NBC's The Today Show, ESPN, E!, Fox News, CBS, ABC, and Rachael Ray.
Additionally, Driver is a media personality, weighing in on the deceptive side of Hollywood's most illustrious characters and their escapades. Charlie Sheen, Tiger Woods, Roger Clemens, Lindsay Lohan, David Arquette…the list goes on.
With JD's knowledge, you will learn to interpret Charlie Sheen's every move, as well as the skills needed to spot liars, manipulators and deceivers in your own life!
You Say More Than You Think: A 7-Day Plan for Using the New Body Language to Get What You Want is available at Amazon.com and other fine retailers.
Driver's exclusive certification program, held at The Body Language Institute in high powered Washington D.C. is nearly sold out for 2011. Don't delay, secure your seat today!
###