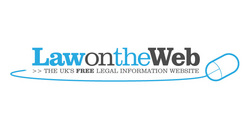 "Of course there is a place for solicitors, but we see no reason that a small business should pay a vast sum to have employment contracts and workplace policies drawn up, or that a single mother should need to hire someone to create a nanny agreement"
(PRWeb UK) March 6, 2011
Long-standing legal website Law on the Web has launched a free legal documents library that could herald great change within the legal industry.
The site, which has been providing free legal advice since 1999, recently unveiled its new Law Library, offering the public completely free access to hundreds of legal documents that until now would have only been available by paying a solicitor.
Brad Askew, MD of Everything Legal Ltd, commented that the site isn't looking to take business away from solicitors, but that they want to "empower consumers to make a choice".
"This is something that law firms should be doing," said Askew. "There has been a lot of speculation that legal services will be forced to change the way they operate within the coming years, but we strongly feel that the innovation should start immediately."
Web users can choose from a wide variety of different legal templates, allowing them to create anything from power of attorney documents to tenancy agreements. With all of its content written by qualified legal professionals, the Law Library seeks to provide a viable alternative to the traditional approach of seeking out the often expensive services of a solicitor.
Askew noted that there are already online businesses which offer downloadable legal templates for a fee, but that Law on the Web is the first site to provide such documents without charging for them.
"The disruptive nature of the service comes from offering these documents for free, bundled with all the help and guidance anyone would need," he added. "Of course there is a place for solicitors, but we see no reason that a small business should pay a vast sum to have employment contracts and workplace policies drawn up, or that a single mother should need to hire someone to create a nanny agreement. This sort of thing should be freely accessible to the public." Law on the Web's Law Library already covers a range of legal issues, and further expansion is planned in future based on the needs of visitors.# # #