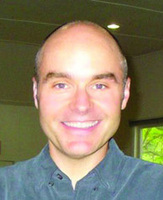 Life is a journey. Our journey began at the moment we were born and will continue for a long as we're alive. We had no choice in starting it, but we do have a voice in what we do with the time we've been given.
Oakland, CA (PRWEB) March 6, 2011
There comes a time when many people start to wonder what ever happened to all the dreams they once had about what their lives would be like. They may even begin to accept that they may never achieve the goals that they set for themselves, and that that may never live your deepest values.
According to psychologist John P. Forsyth, coauthor of "Your Life On Purpose: How to Find What Matters and Create the Life You Want" giving up on dreams is not the answer. "Most of us want to create a life that's worthy of our time," says Forsyth. "But going forward and doing what we really care about invites obstacles, problems, and pain."
While the fear of unknown obstacles that stand between most people and their dreams is understandable, giving in to that fear and living a life that doesn't fulfill one's deepest values can lead to feeling of regret or depression. Instead, Forsyth suggests the following:

Find and do what you are passionate about
Keep mental obstacles, fears, and daily demands from blocking the path to fulfillment
Focus on what truly matters to make dreams a reality
Believe that each of us can make a lasting impact on the world
The bottom line, according to Forsyth, is that "we all deserve to live a life of purpose, aligned with our deepest values." Life is short. What are we waiting for?
###